Research Lines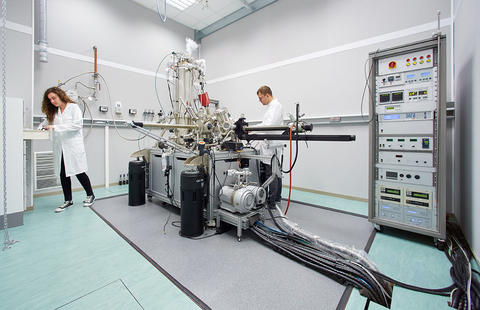 The goal of our research is to elucidate the laws of magnetism, optics, and electronics at the scale of atoms and molecules. We use low-temperature Scanning-Probe Microscopy to study the basic quantum phenomena behind the macroscopic behavior of matter and to manipulate their basic atomic components.
A multidisciplinary group of research teams, working in the framework of FET OPEN Project SPRING (www.springfetopen.eu), report that certain stripes of graphene called graphene nanoribbons (GNRs) acquire the anomalous topological state of matter when narrowed down to just a few nanometers in width. The research has…Read more
The nanoGUNE facilities are managed by specialists and used by researchers from a wide variety of fields.
NanoGUNE's External-Services department offers a wide range of characterization and fabrication services to external users, both academic and industrial.
Nanoimaging Scanning Probe Equipments are here presented.