Projects at a Glance
MULTISPIN proposes to take advantage of the chemical programmability of (macro)molecules to engineer the physical and chemical properties of layered magnetic materials (LMMs), enabling the precise tuning of their magnetic properties and the demonstration of opto-spintronic devices with new functionalities.

CARDIOPRINT is born with the ambition of shaping a quantum leap in the fields of Additive Manufacturing and Biofabrication of therapeutic human cardiac tissues, at both the technological and applicative levels. The overall concept of this enterprising project is to develop a new multifunctional additive manufacturing technology able to provide the sufficient accuracy for the manufacturing of human tissues at an organ scale for the first time. 

One of the important directions of modern medicine is noninvasive diagnostics. The urgency of the problem is determined by the search of safe methods of examination and sparing techniques of collection of material for medical analysis when the patient does not feel pain, physical and emotional discomfort.

The grand objective of the project is to create the Centre of Excellence ENSEMBLE3, which will focus on research excellence and innovation performance in the area of crystal growth-based technologies, novel functional materials with innovative electromagnetic properties, and applications in nanophotonics, optoelectronics and medicine.

The EU-funded H2020 project SPRING (project ID 863098) is focused on the development of new graphene-based magnetic components that contribute to the creation of faster and environmentally friendly electronic devices. This international research project is coordinated by CIC nanoGUNE (ES) in partnership with IBM (CH), University of Santiago de Compostela (ES), Technical University of Delft (NL) and University of Oxford (UK), and Donostia International Physics Center (ES).

El proyecto tiene como finalidad la compra de un evaporador de alto vacío provisto de dos tipos diversos de evaporación de materiales y un equipo de ataque físico por iones. Las características de este equipo nos permitirán ampliar los materiales disponibles en nuestra sala blanca, así como acometer procesos de fabricación con condiciones ideales en cuanto a limpieza de intercapas y con un nivel ideal de rotación de usuarios.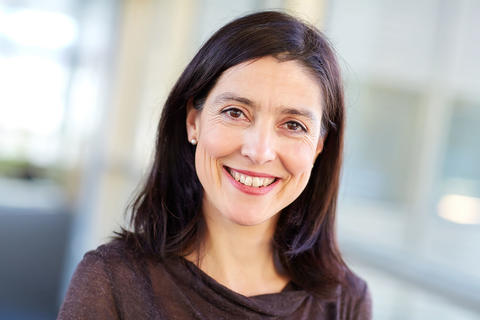 Yurdana Castelruiz
Projects Manager
+ 34 943574022
y.castelruiz[at]nanogune.eu