Projects at a Glance
MULTISPIN proposes to take advantage of the chemical programmability of (macro)molecules to engineer the physical and chemical properties of layered magnetic materials (LMMs), enabling the precise tuning of their magnetic properties and the demonstration of opto-spintronic devices with new functionalities.

CARDIOPRINT is born with the ambition of shaping a quantum leap in the fields of Additive Manufacturing and Biofabrication of therapeutic human cardiac tissues, at both the technological and applicative levels. The overall concept of this enterprising project is to develop a new multifunctional additive manufacturing technology able to provide the sufficient accuracy for the manufacturing of human tissues at an organ scale for the first time. 

With the current technology of transistors reaching characteristic sizes of a few nanometers, and heating effects becoming more severe, the regular functionality of processors is at stake. In the next few years, new technologies are required to sustain the increasingly high demands imposed by the consumer electronics industry worldwide. Among the wide range of proposed options, spintronics is considered to be one of the leading candidates to fill this gap, backed by recent proposals for spin-based computation using magnetoelectric spin-orbit devices. In these devices, the magnetic state of a ferromagnetic material is read through the conversion of spin currents in charge currents, where two resistance levels can be unambiguously detected depending on the magnetization direction of the ferromagnet, i.e. a "1" and a "0" state.

One of the important directions of modern medicine is noninvasive diagnostics. The urgency of the problem is determined by the search of safe methods of examination and sparing techniques of collection of material for medical analysis when the patient does not feel pain, physical and emotional discomfort.

Among the ultimate goals of materials science is the fabrication of materials with on-demand capabilities, which could improve current technologies and inspire novel device concepts. Molding2D uses the chemical programmability of molecules to manipulate the intrinsic physical properties of 2D Materials, reaching a controllable tuning of 2D ferromagnetism and superconductivity. By combining a device approach with spectroscopic and structural characterization, Molding2D is the demonstration that molecule/2D Material interfaces constitute an ideal experimental platform to design novel materials with programmable functions.

The grand objective of the project is to create the Centre of Excellence ENSEMBLE3, which will focus on research excellence and innovation performance in the area of crystal growth-based technologies, novel functional materials with innovative electromagnetic properties, and applications in nanophotonics, optoelectronics and medicine.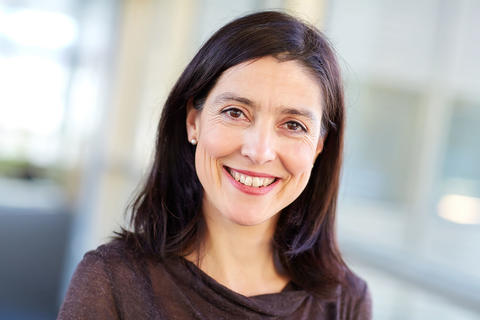 Yurdana Castelruiz
Projects Manager
+ 34 943574022
y.castelruiz[at]nanogune.eu