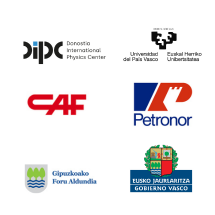 NanoGUNE is a non-profit making Association promoted by the Basque Government in 2006. A Governing Board, currently composed by all partners, is the final responsible for the overall management of the center.
An International Advisory Committee, composed of internationally renowned researchers and professionals, advises on the orientation that should be given to nanoGUNE.
Prof. John Pethica
Prof. Anne Dell
Prof. Emilio Mendez
Dr. José Maiz
Prof. Sir John B. Pendry (Chairman)
Prof. Jean Marie Lehn
Prof. Marileen Dogterom

NanoGUNE's strategy is focused on addressing excellent research and technology-transfer in nanoscience and nanotechnology, fostering high-standard training and education of researchers in this field, and promoting the cooperation among various agents in the Basque Science, Technology, and Innovation Network and between these agents and industry.
Since its foundation in 2006, nanoGUNE has obtained an important amount of competitive funding from the local Governments, Industry, and the European Union.