Nacho Pascual, Nanoimaging Group Leader at nanoGUNE
Starting on 1 September, Nacho Pascual, Professor of Physics at the Free University in Berlin (Germany), has taken on his new responsibility as Ikerbasque Research Professor and Leader of the Nanoimaging Group at nanoGUNE. Nacho's research is focused on the physics of surfaces and molecules investigated by low temperature scanning tunneling microscopy and related methods.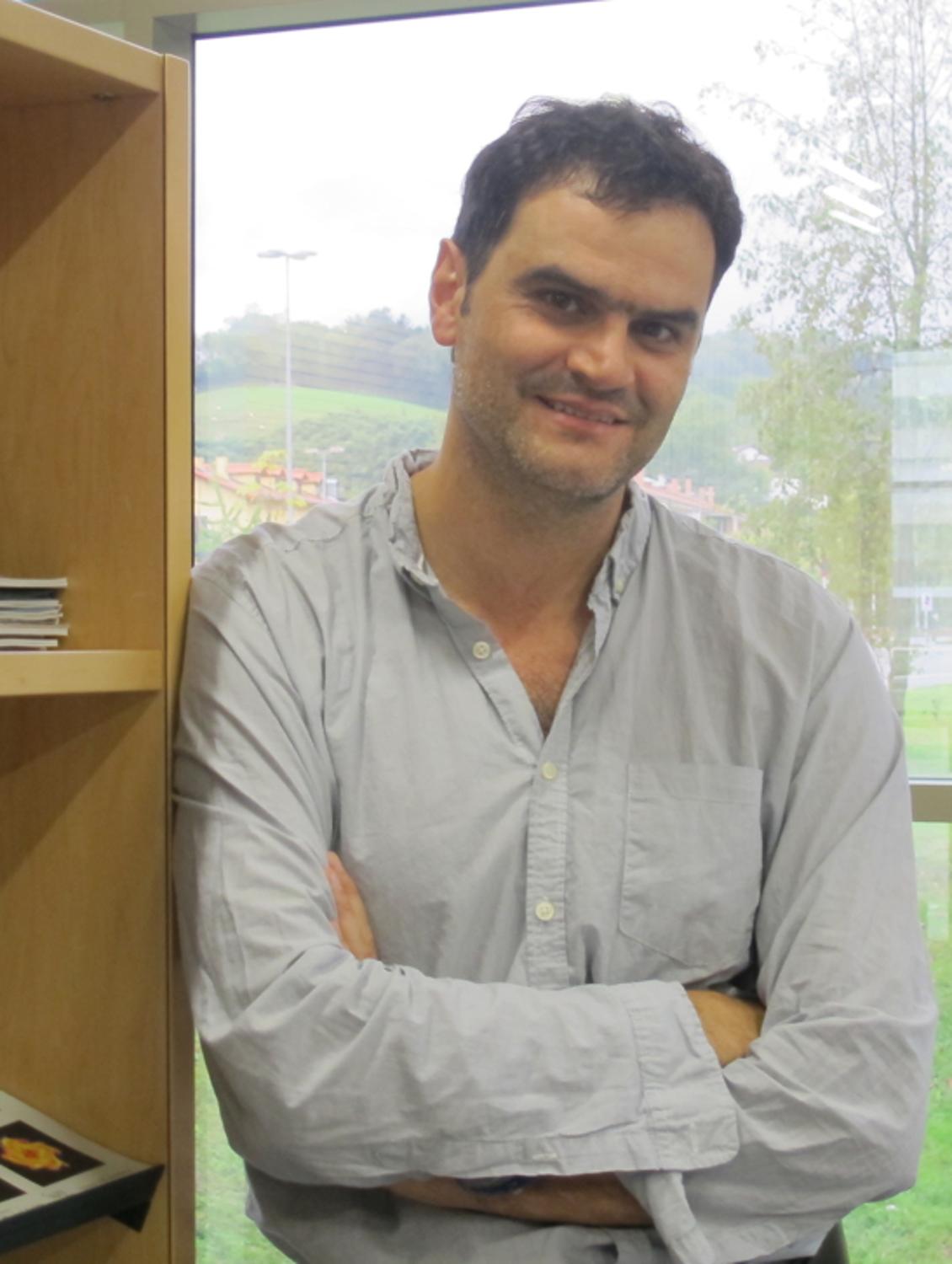 Prof. Nacho Pascual obtained his PhD in 1998 at the Autonomous University of Madrid with a Thesis studying the electronic properties of nanometer-sized objects. He was Marie Curie Fellow at the Fritz-Haber Institute of the Max-Planck-Gessellschaft (2000), Ramon and Cajal Researcher at the Material Sciences Institute of Barcelona (2002), and Juniorprofessor at the Free University of Berlin (2004). Since 2010, he is also visiting professor at the "Laboratorio de Microscopias Avanzadas" at the Nanoscience Institute of Aragon (Spain).
Nacho's main research interest deals with the resolution quantum phenomena at the atomic scale as a method to explore the basic properties of magnetism and electronics. In particular, he has studied the electronic transfer between individual molecules, their interactions and manipulation, and the excitation of their vibrational modes, one molecule at a time. Recently, he has also been interested in effects of the magnetic structure of atoms and molecules interacting with complex materials. From the clear understanding of how atoms and molecules interact and react with their environment, one will be able to design designing the properties of materials.