Stable, efficient, and sustainable storage of digital data in DNA
CIC nanoGUNE, a nanoscience research center in the Basque Country, is exploring and developing new materials to store DNA containing digital information. This promising line of research, led by nanoGUNE's Self Assembly team, is part of the TextaDNA project, a European Union EIC PathFinder project coordinated by nanoGUNE. Also participating in this project is the German company Eurofins Genomics, one of the major European organizations in the field of DNA synthesis and sequencing. Specifically, the project is set to receive a grant of 2.5 million euros, which will be used to acquire equipment and set up a working team for this line of research.
default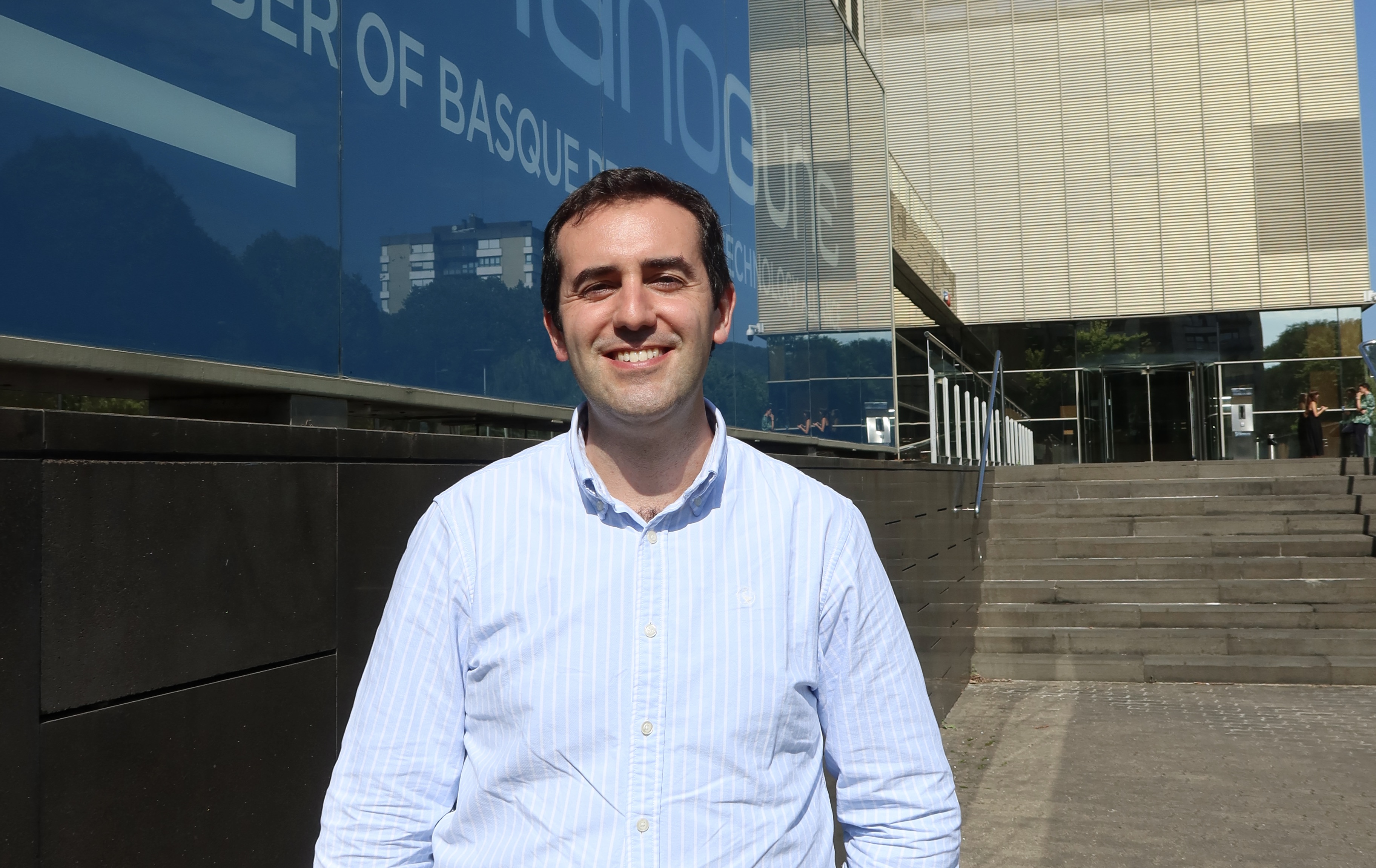 Today's society needs more and more energy resources to store digital data. The electricity consumption of data centers is estimated to account for 2% of total greenhouse gas emissions and is expected to reach 8% by 2030. That is why finding new ways of storing digital information that take up less space, are secure, sustainable, cost-effective and consume less energy is urgent.
"DNA has the capacity to store and transmit genetic information, but it also has huge potential in terms of storing digital information. In the same space, it can store a million times more information than magnetic hard disks. In other words, all the information contained in a room full of hard disks could be stored in a grain of rice," said Ibon Santiago-González, a nanoGUNE Research Fellow and project manager at nanoGUNE. He added that "unlike hard disks, DNA does not require electrical power for maintenance and can be kept damage-free for a long time".
However, "developing suitable materials for containing DNA is hugely challenging. It is essential to combine the long-term secure storage of DNA with the possibility of extracting or retrieving this information whenever one wishes", stressed Ibon Santiago.
The key lies in storing DNA in a stable manner over a long period of time, and this is the work in which nanoGUNE researchers are immersed. In other words, they are involved in analyzing and developing the most suitable materials (polymeric materials and nanofibers) to store DNA containing digital information. "They must be materials that can be stored in the long term," explained Ibon Santiago, "but which, at the same time, allow information to be obtained quickly if necessary; they must be materials that are non-toxic and which do not damage DNA".
Within the framework of the TextaDNA project, nanoGUNE and Eurofins Genomics plan to take significant steps forward in storing digital data in DNA by developing new materials capable of storing DNA that contains digital information. Firstly, "we will optimize the process to encode data from the binary system to DNA. For example, we can use a single base to represent two bits of the binary system; so, adenine (A) to represent 00; guanine (G) for 01; cytosine (C) for 10; and thymine (T) for 11. Secondly, we will be improving DNA synthesis (writing) and sequencing (reading) by reducing writing and reading errors, and incorporating new oligonucleotide synthesis techniques –short DNA sequences– and Next-Generation sequencing (NGS) instruments. Finally, the DNA that will be collecting all this digital information will be stored in suitable materials, specifically in nanofibers," explained the nanoGUNE researcher. That way, "we will be improving the durability, availability, degree of decoding, cost, etc. of this whole process", he added.
As Ibon Santiago pointed out, "just as digital data is currently stored in the cloud, machines capable of writing and reading DNA will be used in the future. In fact, they already exist today, but the main aim is to reduce the cost of the DNA synthesis process and to create platforms that will be useful for everyone. This collaboration between nanoGUNE and Eurofins Genomics aims to move in this direction by combining programmable molecules, such as DNA, with computing to create materials capable of storing digital memory".