2021 nanoGUNE PhD Workshop: where do art and science meet?
The PhD students of nanoGUNE have organized a one-day ONLINE event to celebrate the 12th anniversary of nanoGUNE. The workshop is focused on the relation and coexistance of Science & Art.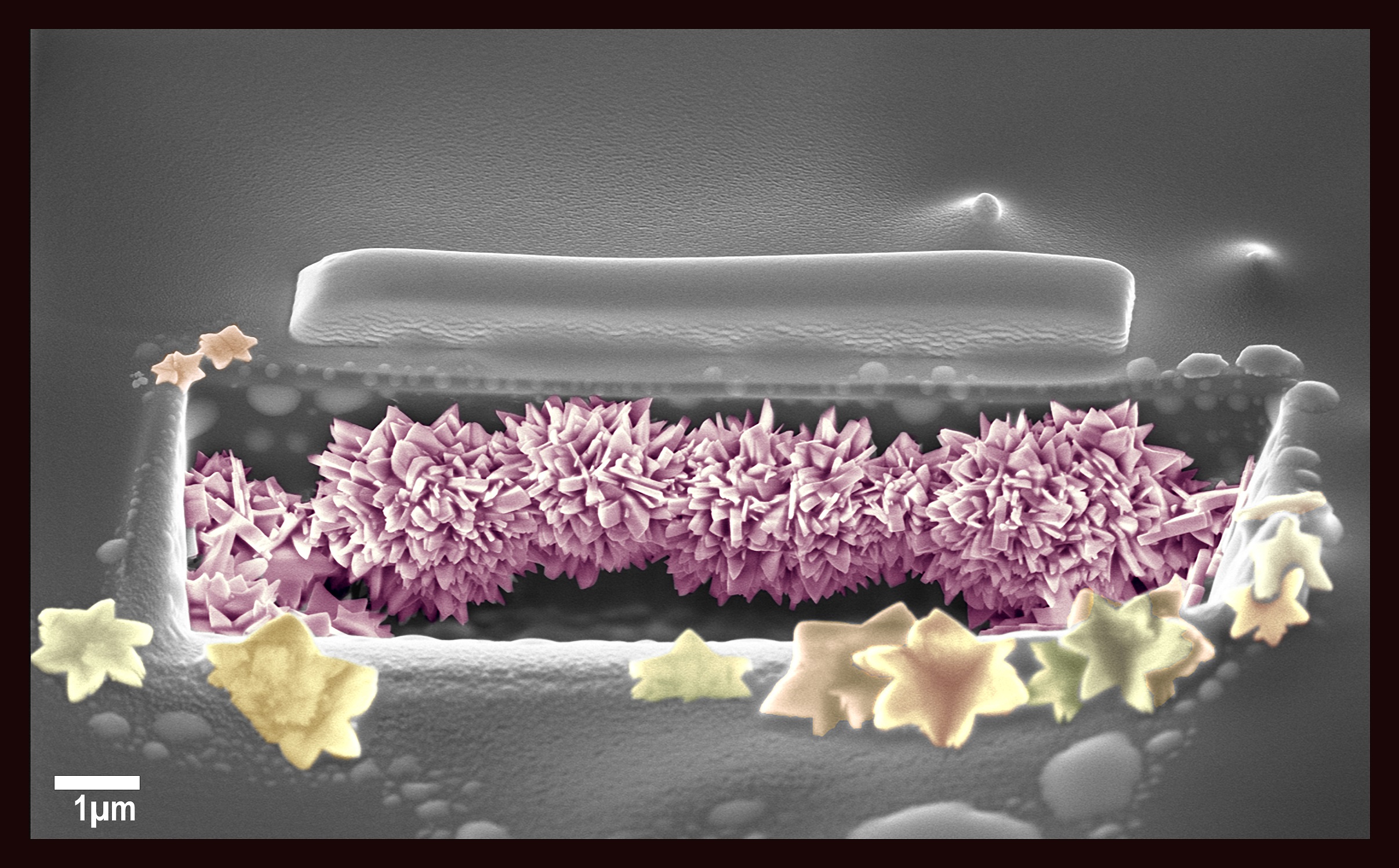 How does Science contribute to the development of Art? Is Art motivating us for doing Science? We asked the speakers to share their own experiences on this topic and the challenges they encountered when crossing the boundaries beyond Science & Art. This program illustrates where Science & Art meet, from a general connection between these disciplines to different aspects in their relation: using Science for Art, doing research for the conservation of Art and understanding Art through Science.
As part of this workshop, organized a photo contest. The aim of this contest was that all nanoGUNE members (students, researchers, technicians) exposed their work through images obtained by any imaging techniques: X-rays, electron microscopy, atomic force microscopy, fluorescence, optical microscopy, etc. All nanoGUNE members could vote from 25th January to 28th January on their favourite image, and the winning image will be printed out in big format and exhibited in nanoGUNE. The prize has just been announced during the PhD Workshop and the winner is Oksana Yurkevich from Nanomaterials group with her photo of nanostars. Congratulations!
INVITED SPEAKERS 
Gustavo A. Schwartz is a tenured scientist of the Consejo Superior de Investigaciones Científicas (CSIC, Spain) as well as a writer and humanist. Currently, he is doing his research in the Polymers and Soft Matter Group (PSMG) at the Materials Physics Center (CFM) in San Sebastian. His work is focused on the development of nano-scale resolution techniques for the measurement of local dielectric response of polymers and nano-composites.
Simon Raffy is a postdoctoral researcher at Centre National de la Recherche Scientifique (CNRS, France) and a sculptor. He is currently using his sculpting skills (molding, casting, etc.) for building an optically adapted full microfluidic setup. On the art side, he uses induced flows in soap films along with polarized light to create colourful artistic videos.
Aránzazu Sierra Fernández works at the Geosciences Institute (IGEO) – Heritage Conservation Group (CSIC-UCM, Spain) since 2013. In 2017 she received her PhD suma cum laude in Materials Science & Engineering and Chemical Engineering from the Carlos III University of Madrid. She is currently studying the use of nanomaterials for the restoration and conservation of stony material heritage.
Diogo Vaz joined CIC-nanoGUNE in 2019 as a postdoctoral researcher of the Nanodevices group. His work is focused on the development of ultralow-power nanodevices for post- complementary metal oxide semiconductor (CMOS) technologies. From the artistic perspective, he is currently working on the generation of music controlled by the weather conditions.
Ibai Zabaleta works at the Tabakalera – International Centre for Contemporary Culture (San Sebastian, Spain) since 2014 and from 2015 he has been working as the Laboratory Projects Coordinator at Tabakalera Medialab. He got his Masters in Digital Communication Projects at Universitat Ramon Llull in Barcelona and has over ten years of experience in the field.
Prof. Joris Dik studied Art History and Classical Archaeology at the University of Amsterdam, Netherlands. He was a Getty graduate intern at the J. Paul Getty Museum in Los Angeles, USA. After returning to the Netherlands, he obtained a PhD in Chemistry, focusing on historical pigment technology. In 2010 Joris Dik was appointed Antoni van Leeuwenhoek professor at Delft University of Technology. His group, Materials in Art and Archaeology, is centered on the elemental and structural characterization of materials in support of technical art history and conservation of artwork. Their technology has been instrumental in the discovery of new paintings by Vincent van Gogh, Rembrandt and other artists.
Watch and share the PhD Workshop 2021 seminar video: link here