Advances in Engineering: Microstructural aspects of metal cutting
The magazine Advances in Engineering highlights the collaborative research results obtained by the Electron Microscopy Lab in CIC nanoGUNE and the group of High Performance Manufacturing in Mondragon Unibertsitatea.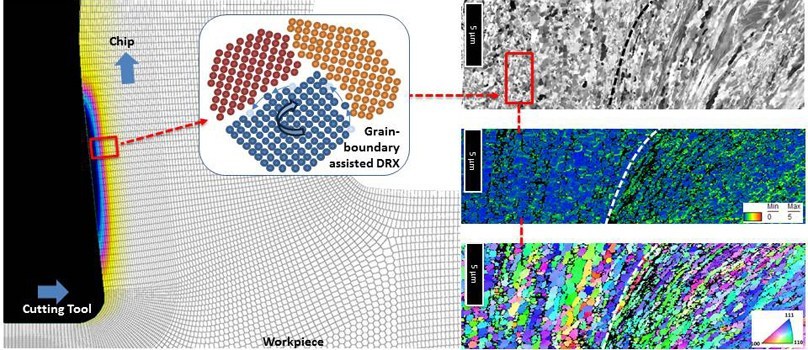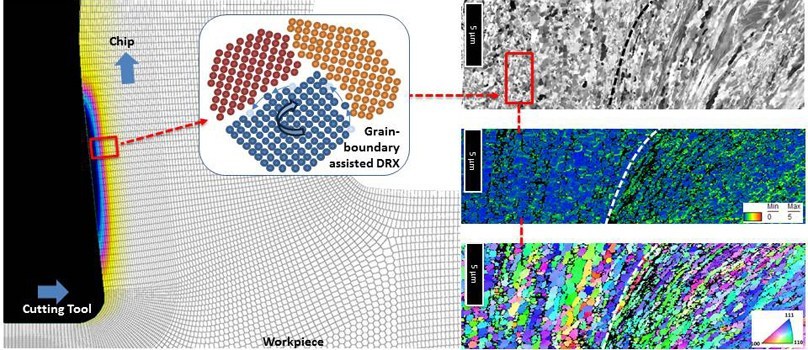 The work focuses on the microstructural aspects that characterize the chip generation during metal cutting in two different scenarios defined by two different deformation mechanisms. This research sums up inputs from fundamentals of physics and from manufacturing techniques to explain a transition in material behavior which has not be explained previously, and which establishes new methodologies for future enhancements in metal manufacturing.
Journal article: Microstructural aspects of the transition between two regimes in orthogonal cutting of AISI 1045 steel