Funding Agencies
These are nanoGUNE's main funding agencies: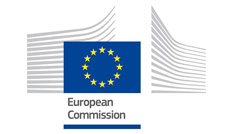 European Commission
NanoGUNE is an active partner and collaborator in EU FP7 and H2020 projects, and obtains significant funding from the EU commission.
Spanish Government
NanoGUNE was awarded as the first Consolider Center in the framework of the Consolider-Ingenio program of the Spanish Ministry of Education and Science, that wanted to promote projects at the frontiers of science led by consolidated research groups that were expected to lead spanish science in a given field.
Besides, nanoGUNE is also leading and collaborating in several competitive research projects of the spanish National Plan for R&D&I.
Department of Economic Development and Competitiveness of the Basque Government
NanoGUNE's promoter and main funder is the Department of Economic Development and Competitiveness of the Basque Government. NanoGUNE is the main research agent of the nanoBasque Strategy, led by this Department, as an initiative designed to develop a new economy sector enabled by nanotechnology. It sees nanoscience and nanotechnology as instruments that can stimulate the transformation and diversification of the Basque business environment. The nanoBasque Strategy strives to boost Basque companies and research agents' presence in international nanotechnology initiatives and markets.
Department of Education, Language Policy and Culture of the Basque Government
NanoGUNE also benefits from the Basque Science Foundation IKERBASQUE through the assignment of 10 Ikerbasque Research Professors and four Research Fellows in various competitive calls.
Regional Council of Gipuzkoa
NanoGUNE is also involved in various innovation projects funded by the Regional Council of Gipuzkoa.
Since its foundation in 2006, nanoGUNE has obtained an important amount of competitive funding from the local Governments, Industry, and the European Union.