A future alternative for companies in the textile sector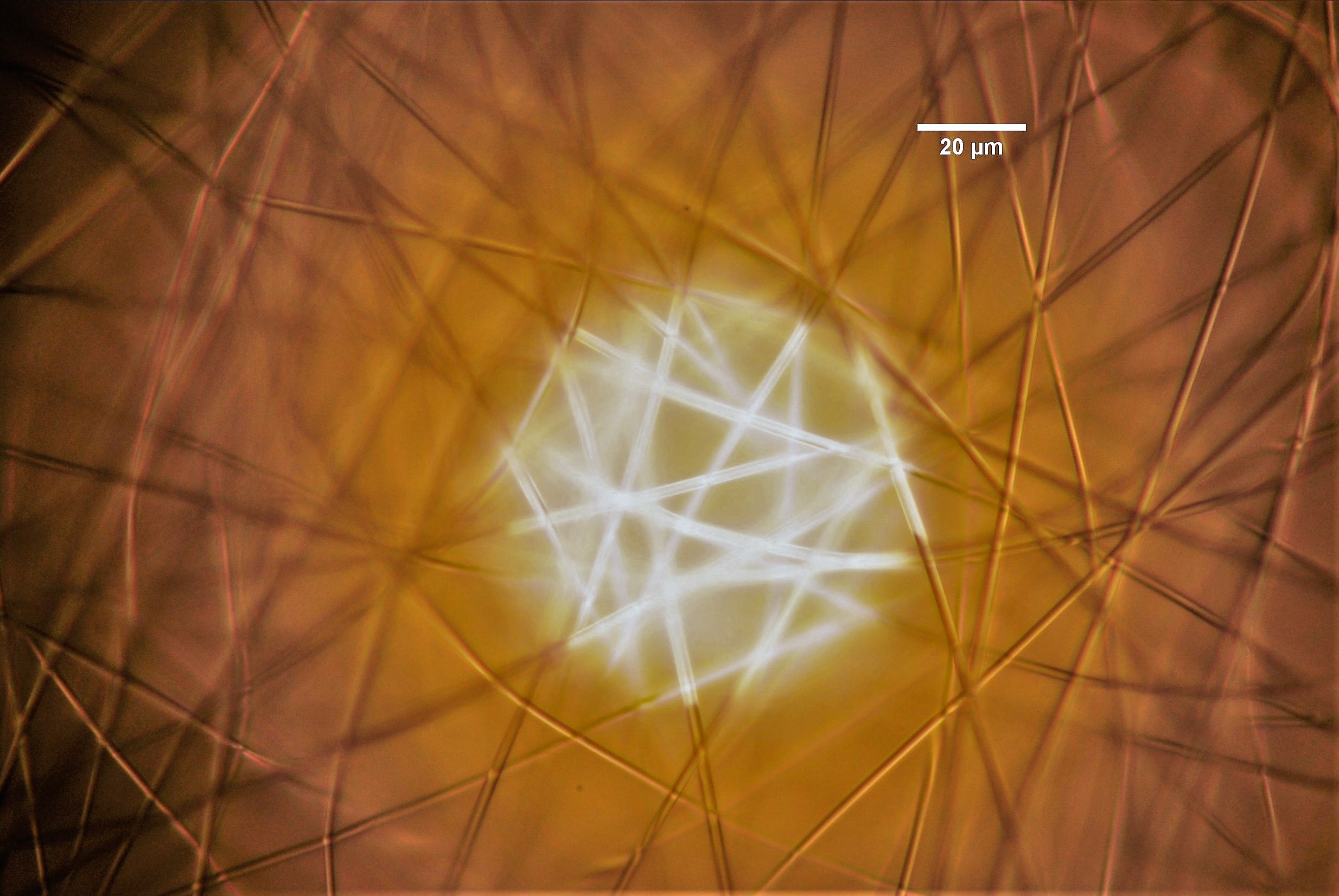 The use of recycled, environmentally-friendly materials is of particular interest owing to the current urgency to reduce the environmental impact of our industries. Since the textile industry is one of the most polluting ones in the world, "the main aim of this collaboration is to come up with skeins of yarn using top-quality recycled and or biodegradable materials for use in the textile market and/or in the direct 3D printing of textiles", said Javier Latasa, who is leading the project at nanoGUNE.
As far as the AEG is concerned, "over recent years we have been exploring textile manufacturing methods by using recycled and biodegradable materials. Specifically, we have successfully developed a manufacturing technique using recycled polymers based on 3D printing and which is pioneering worldwide", said José Carlos Alonso of the Department for Fashion and Textile Design at the AEG. "This work enables us to explore the applicability of electrospinning techniques to our technology to manufacture textiles based on 3D printing," added Alonso.
So in recent years "we have developed the Novaspider equipment, which merges 3D printing manufacturing techniques with electrospinning techniques to produce fibers", explained Latasa. "By using polymer nanofibers, whose nature, diameter, appearance and morphology can be simply and efficiently modulated, the equipment makes it possible to design composite materials that are robust, light, porous and have a high specific surface area," he added.
"Thanks to this innovative advanced manufacturing technique," said Javier Latasa, "it has been possible to manufacture samples of promising fabrics with huge potential when incorporating properties not achieved in fabrics manufactured using conventional techniques. Among other things, high porosity, great flexibility, elasticity, etc. It has also been possible to reduce the diameter of the fibers. This gives the fabric a more pleasant feel and a sensation close to that of a natural fabric".
So, "the door to experimenting with other materials is being opened up as the hope is that by using other materials, the same general properties of porosity and flexibility can be maintained while incorporating specific special features into each material, such as texture variation, distinct mechanical properties, etc.", said Javier Latasa, who is responsible for the project at nanoGUNE.
Both organizations concur that "this work allows one to conclude that applying the electrospinning technique and the Novaspider technology developed by nanoGUNE offers huge potential for the additive manufacturing of textile materials using polymers as the raw material. The material obtained is a porous, flexible, elastic fabric with an ultra-thin fiber. Experimenting with other polymers that can be 100% recycled is opening up an exciting, promising horizon that could give an extraordinary boost to the use of additive manufacturing techniques in the textile sector". The funding of this project by Fomento de San Sebastián takes the form of a program of Technology Vouchers.
Taking advantage of the transfer of technology and knowledge developed at R&D centers in Donostia-San Sebastian, the scheme was set up to promote and develop, in collaboration with CIC nanoGUNE and other organizations, projects that have a technological component and involve companies and local entrepreneurs.