Graphenea embarks on a new era
CIC nanoGUNE, founder of Graphenea together with a group of private investors, will no longer be a partner of the company from its fifth anniversary, as stipulated in the foundational agreement with Nanotechnology Investment Group SL. Graphenea has become an international benchmark in the sector of graphene, a key material in the development of nanotechnology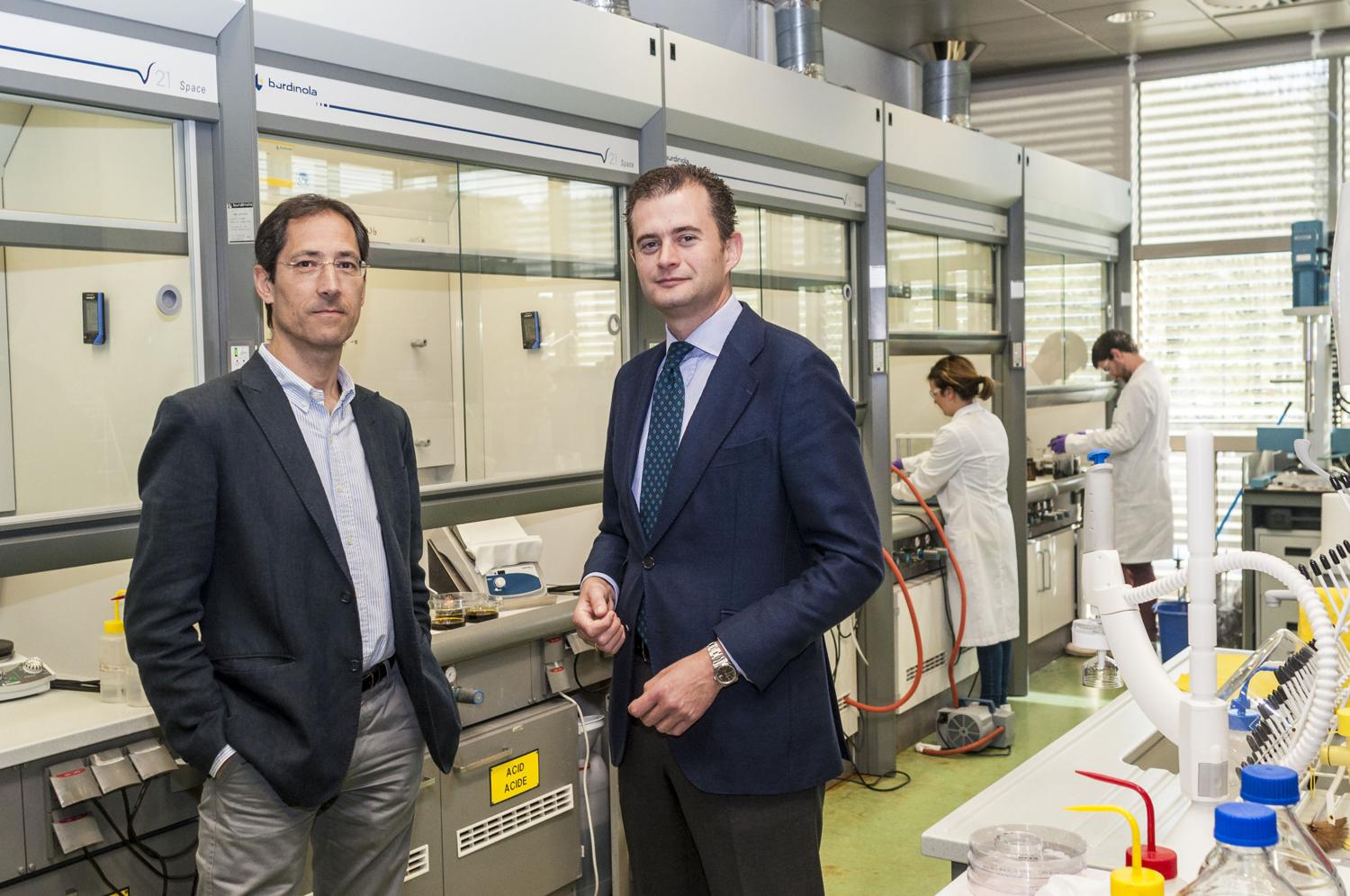 Today, Graphenea is embarking on a new phase in its development: it has begun to "fly solo". Five years have elapsed since the setting up of the company (9 April 2010), and its promoter and scientific founder, CIC nanoGUNE, is no longer one of Graphenea's shareholders, thus complying with one of the stipulations of the foundational agreement with Nanotechnology Investment Group SL.
After the signing of Graphenea's "declaration of independence", both parties acknowledge that the expectations raised five years ago have been met, that the mutual collaboration has been excellent, and that Graphenea now has a long and prosperous road ahead of it. Graphenea will continue with the production and commercialization of graphene, and nanoGUNE will continue with its research on the electronic and optical properties of this nanomaterial. Thereby, both entities will continue collaborating in future research projects.
Two years ago, José María Pitarke, nanoGUNE's Director, declared that the setting up of Graphenea had been "the result of a very high risk gamble," but in which, despite everything, the expectations had been exceeded. This is borne out by the current figures: Graphenea sells its products in nearly 50 countries, has a staff of twelve professionals, and in 2014 its turnover topped nearly one million euros.
Graphene, a material with a future
The outlook is encouraging as graphene production is closely linked to the development of nanotechnology, a world which has only just begun and which has huge potential. Sectors like aerospace, medicine, energy, electronics, etc., companies such as Philips, Nokia, Nissan, and a host of research centers and universities are already using graphene, and many more are expected to do so in the future.
This material, besides being extremely thin (having a thickness of one atom), light (a one m2-sheet weighs 0.77 mg), and strong (about 200 times stronger than steel), has amazing electrical and thermal conductivity, will enable lighter, stronger aircrafts, more efficient light bulbs, better and much longer-lasting batteries, electronic paper, etc. to be produced, and is set to play a key role in future electronics and medicine. According to Pitarke, the advances in nanoscience and nanotechnology constitute the core of current technological development in which graphene has a prominent position.
The setting up of Graphenea was no isolated event, but the result of nanoGUNE's strategy to promote Basque industry, a move made feasible by nanotechnology. Coinciding with the launching of Graphenea, in 2010 nanoGUNE officially opened a nanoincubator (nanoHabia) designed to incubate business projects in the field of nanotechnology. "NanoGUNE's mission is research excellence for the competitive growth of the Basque Country. To achieve this goal, one of our challenges is to set up new companies" as nanoGUNE's Director pointed out five years ago. The following companies have been founded by nanoGUNE in addition to Graphenea: Simune (January 2014), which offers atomic-scale simulation services; Ctech-nano (July 2014), which is exploiting nanoGUNE's capability and experience in atomic-layer deposition in order to offer customized coating services and specific coating tools; and Evolgene (September 2014), whose aim is related to the reconstruction of ultra-efficient ancestral enzymes for applications in a wide range of industrial sectors.