Rainer Hillenbrand, new nanoGUNE Nanooptics Group Leader
Starting February the first, Dr. Rainer Hillenbrand has taken on his new responsibilities as the Group Leader of the Nanooptics Research Group at nanoGUNE. He previously worked at the Max-Planck Institut für Biochemie in Martinsried (near Munich), where he was the head of the nanophotonics group.
Dr. Hillenbrand has a successful track record in the field of Scanning Near Field Optical Microscopy (SNOM) having developed the so-called scattering-type scanning near-field optical microscopy (s-SNOM). He was the prizewinner of the "Young Scientist Competition in Nanotechnology 2002", awarded by the Bundesministerium für Bildung und Forschung (BMBF). Dr. Rainer Hillenbrand is an Ikerbasque Senior Researcher.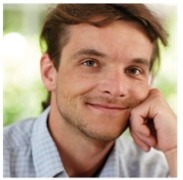 For further information: