Edoardo Vicentini wins the Bernard J. Couillaud Prize 2023
"I am truly grateful and honored to receive the Bernard J. Couillaud Prize in Ultrafast Lasers."  
half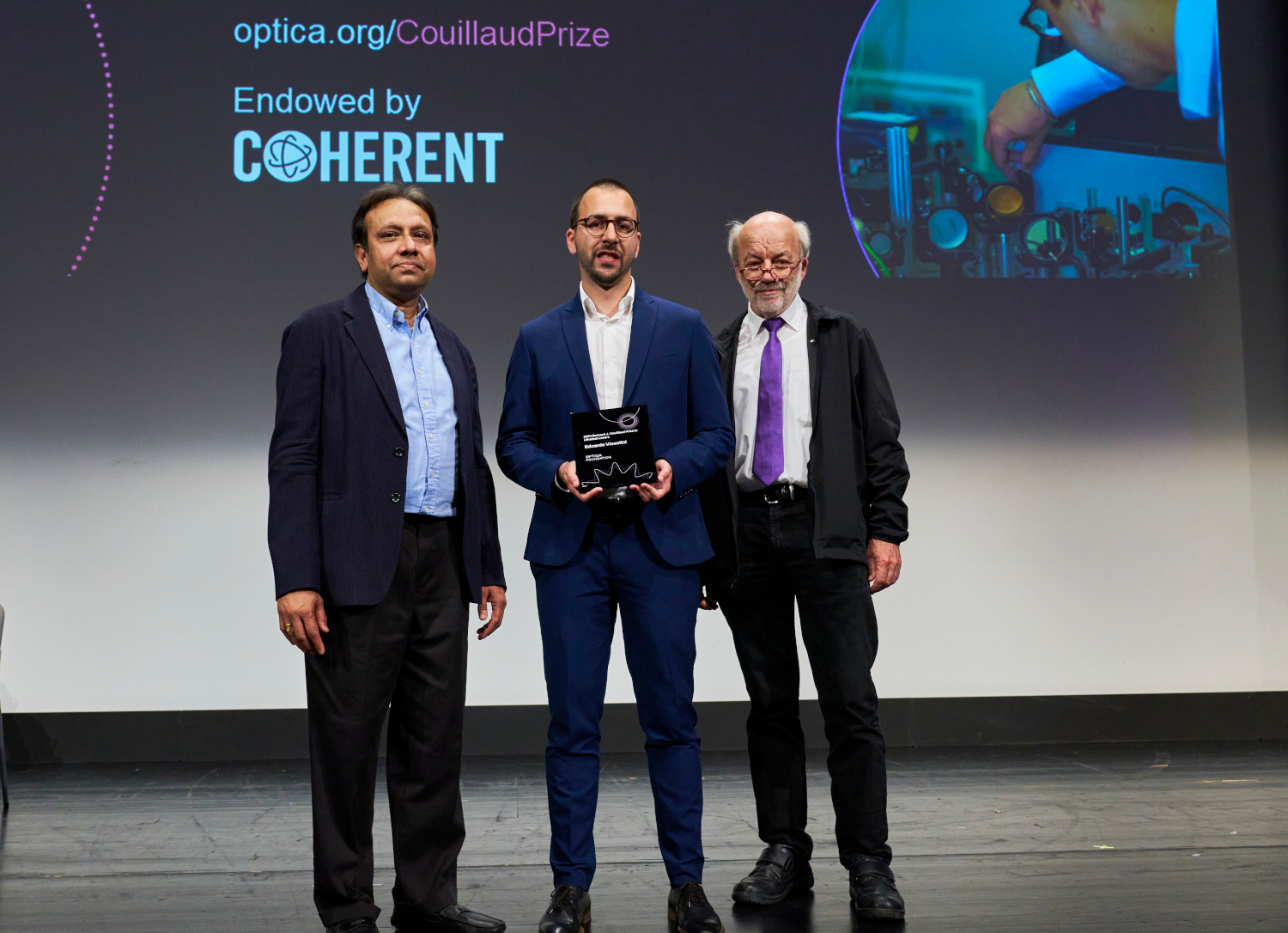 Edoardo Vicentini, researcher at nanoGUNE, has been recognized as the winner of the Bernard J. Couillaud Prize for his research in Optical Diffraction Tomography with femtosecond frequency combs.  
The Bernard J. Couillaud Prize is a financial award of $20,000 given by the Optica Foundation and Coherent, Inc. that provides an opportunity for an early career professional to carry out an attractive and innovative project. This is an annual award given to the most compelling project that has worldwide impact, focuses on solving difficult real-world problems, is unique in nature and works in the field of ultrafast photonics.  
For Vicentini this award represents "a wonderful opportunity to increase the visibility of my research activity and the financial endowment of the prize will be of great help for the realization of my projects."  
The award ceremony will take place on Tuesday, June 27, at the CLEO-Europe/EQEC ceremony at Laser trade fair, to be held next week in Munich.