Students from UPV / EHU, Tecnun, UAB and the UB carry out summer internships at CIC nanoGUNE
On Tuesday, 19 June, we welcomed a group of internship students that will carry out a research project at NanoGUNE during the summer. The director of the center, Jose M. Pitarke, received the students with a presentation talk about nanoGUNE, that was also attended by the researchers that will conduct the students' projects.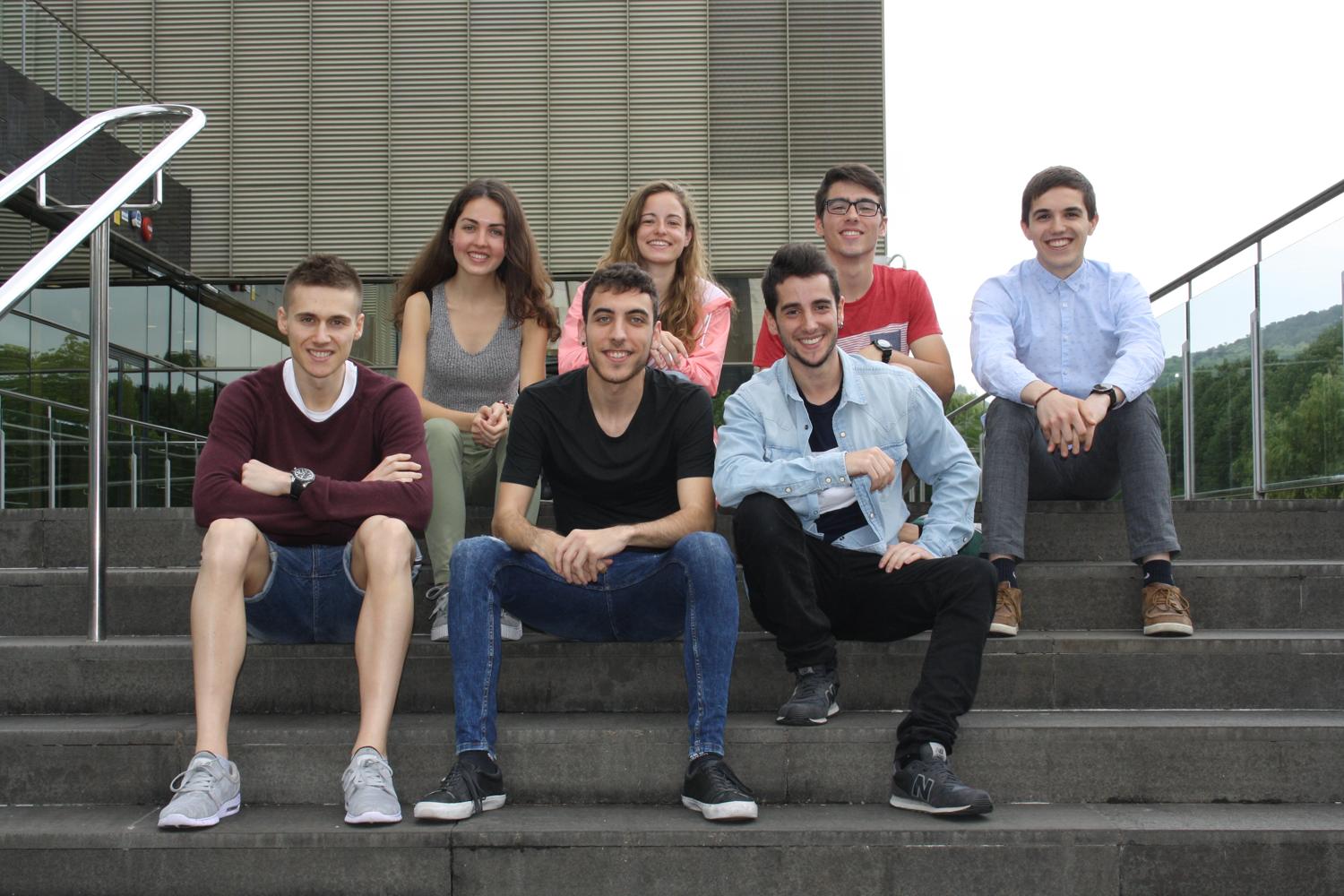 The 11 students come from different universities, among which are, Unibersity of the Basque Country (UPV /EHU), Tecnun, Univeristy of Barcelona (UB), Autonomous University of Barcelona (UAB). This program offers to the students a real experience of work in a research laboratory in order to make it easier for them to take decision about their future professional life.
The students will collaborate and learn with the different research groups at nanoGUNE, such as nanooptics, nanodevices or nanomagnetism. They will carry out a research project for two months following the instructions of a researcher of their group.
Some of them started the internships at the beginning of the month and they have been very involved in the group's work. "The truth is that we started very suddenly; the very first day they took me to the laboratory," says Amaia Ochandorena, a student of Biochemistry and Molecular Biology at the UPV/EHU.
All the students knew CIC nanoGUNE and stressed that "it is an important research center" and "offers and works with topics of much interest". 
For these students, and also for undergraduate students of general, nanoGUNE offers the possibility of collaborating with the center for the completion of final graduate or master thesis projects, for which also opens a call for grants every year.