Electron-Beam Lithography (Raith -150-TWO / E-line)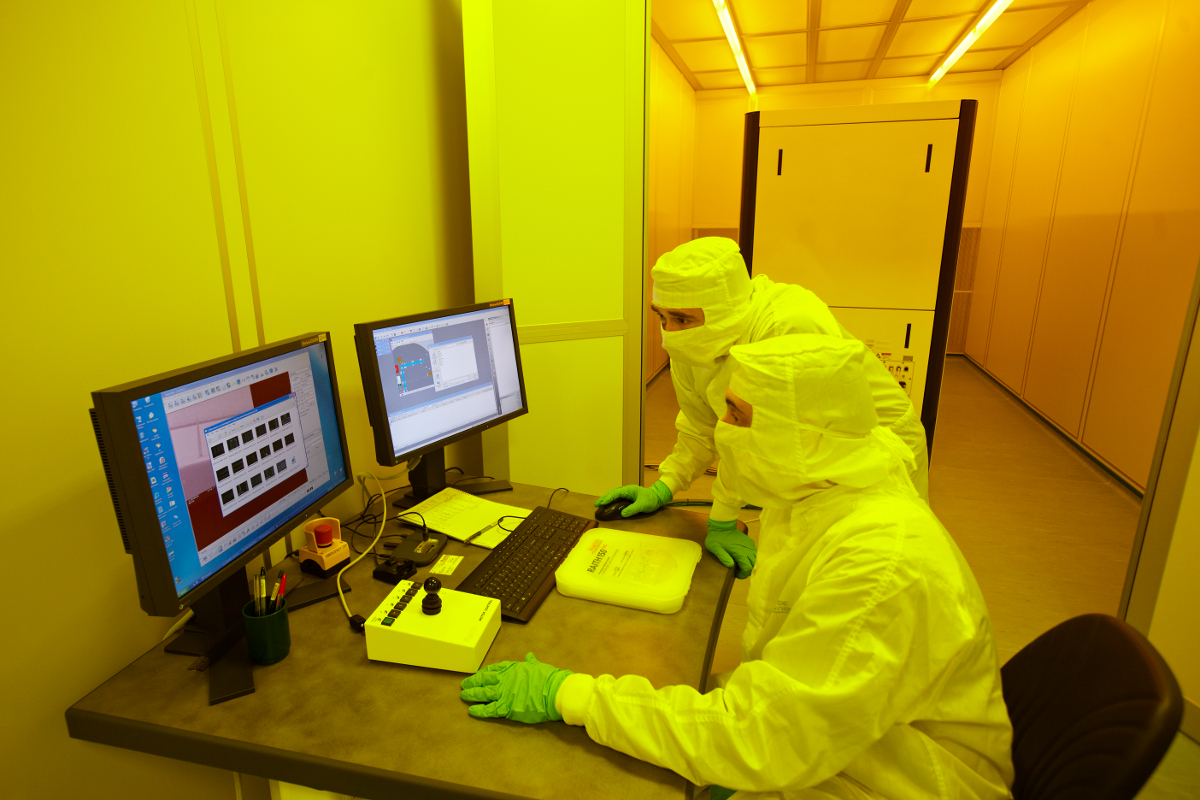 E-Beam Lithography used for design and nanostructure fabrication.
Offered as External Service
What we can offer
Nano and micro structure fabrication
Possibility to fabricate
Micro and nano structures and devices on different substrates (glass, silicon, CaF2)

Customized structured calibration and reference samples (microscopy, metrology)
Interesting for
Material science, microelectronics and semiconductors, automotive, laboratory test facilities, microscopy laboratories, machine tool manufacturers, iron and steel industry...
Technical characteristics
Electron beam column and optics:
Electron source: Schottky field emitter ZrO/W.
Beam energy range: 100 V to 30 kV in 10 V steps.
Beam current range: 5 pA – 20 nA.
Beam size (Gaussian beam):

2 nm at 20 kV at 3 mm working distance.
nm at 1 kV at 3 mm working distance.
Deflection system with writing field size range: from 0.5 µm up to 2 mm
Laser interferometer controlled stage (res. 2 nm, repeatability <<50 nm)
Aperture: 7 to 120 μm
20 MHz high speed pattern generation
Automated height sensing
Minimum feature size ≤ 20 nm.
Possibility to pattern areas of up to 4" wafers
Cleanroom
CR1 - eBeam Lithography Room
External services title
E-beam lithography