The 10th edition of Elhuyar Zientzia Azoka will showcase 200 projects developed by young people during the academic year
The 10th edition of Elhuyar Zientzia Azoka, which once again this year has the collaboration of nanoGUNE, is already underway. From today until Sunday, 200 STEAM projects that students have developed during the course, as well as workshops, experiments and science shows will be at the Arenal in Bilbao. A total of 500 boys and girls will participate in this edition.
half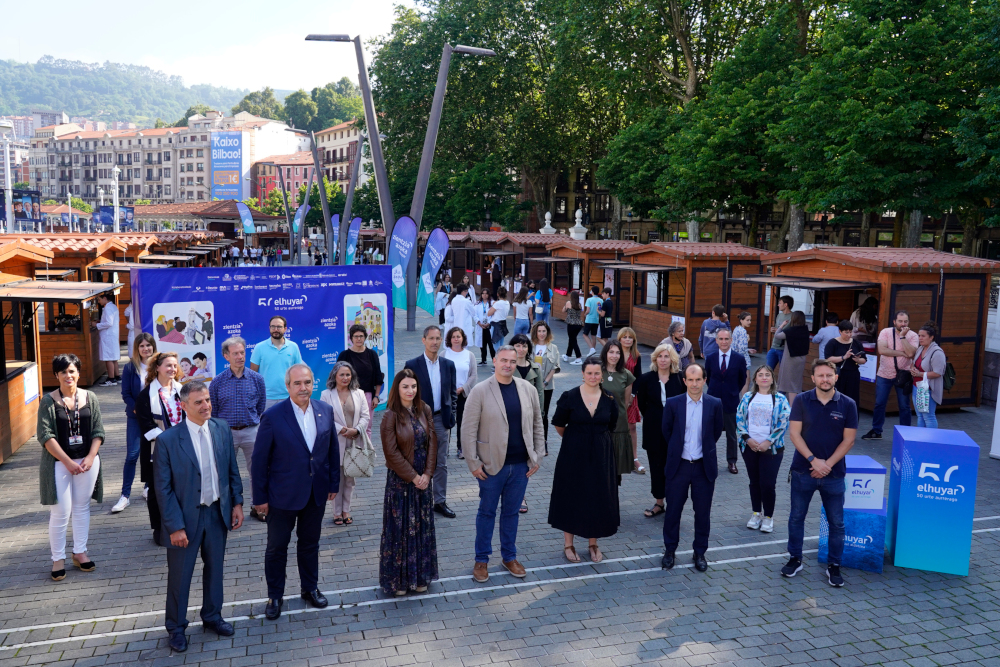 During four days, students between 12 and 18 years old will exhibit the scientific projects carried out during the course. There will also be a science ginkana, viscous experiments, the the theater play Matriuska and a science show called Adrenalina, among other events. On Sunday, the closing day of the fair, the projects developed in the Bizilabe leisure workshops will be exhibited.
This year, for the first time, the awards ceremony will be daily; it will take place in the same booths and will be communicated on Elhuyar's social networks. The prizes consist of stays in research centers -two of them in nanoGUNE-, research grants and trips to national and international fairs.
The aim of Elhuyar Zientzia Azoka is to encourage young people's interest in science, as well as to promote and disseminate scientific culture, not only in this fair held at the Arenal, but also throughout the year. This year 716 young people (405 girls and 311 boys) and 54 schools have participated.