Jose Maria Pitarke, elected full member of Jakiunde
NanoGUNE's Director, Jose Maria Pitarke, was elected member of Jakiunde, the Basque Academy of Sciences, Arts, and Letters, on 18 November 2022 at the autumn plenary session held by the Academy in Argomaniz.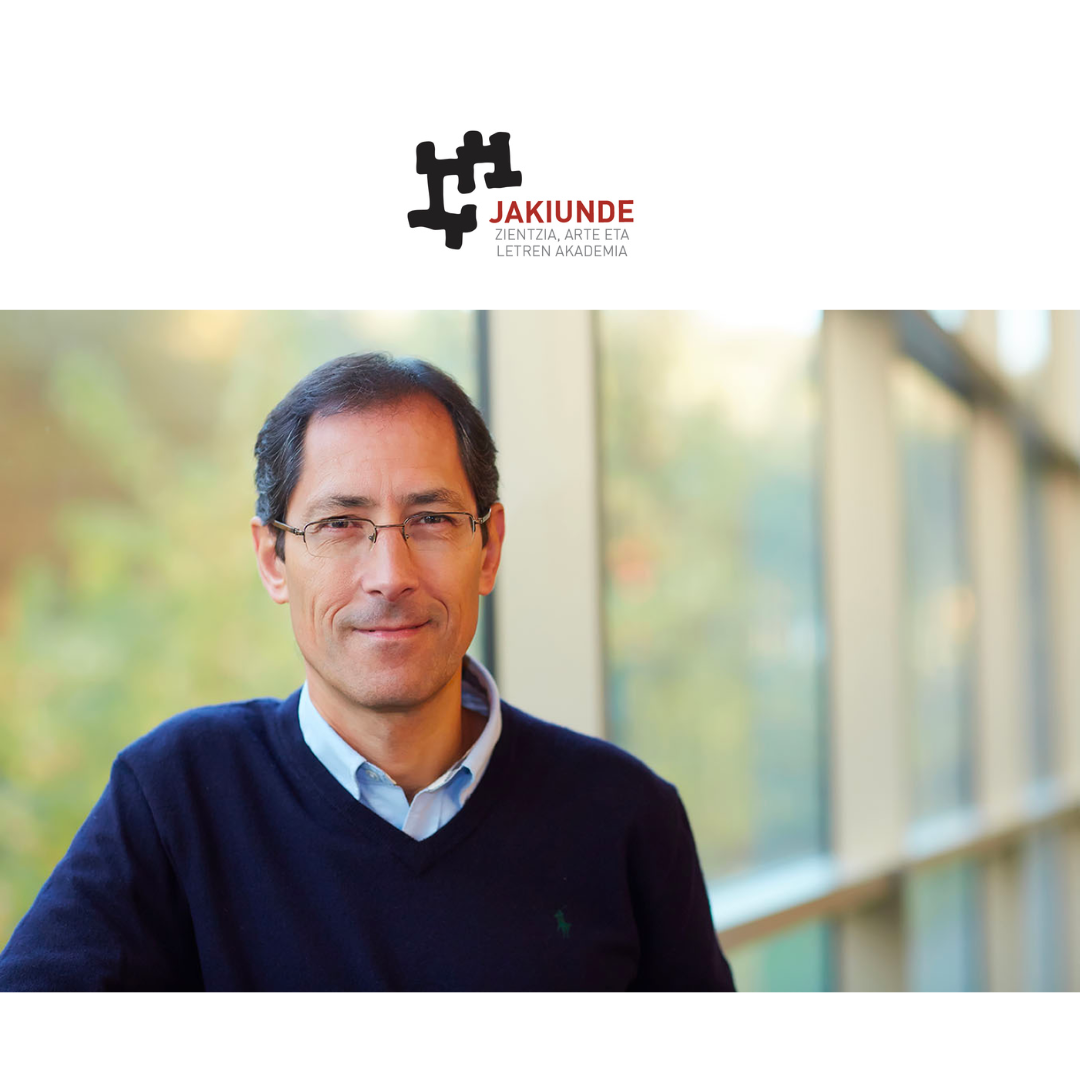 Jakiunde was founded on October 25th, 2007, in Donostia - San Sebastian, on the initiative of Eusko Ikaskuntza / The Basque Studies Society and backed by all Basque Universities. Jakiunde was created with the aim of becoming a reference forum for our society. Its objective is to be an exemplary institution in both its make-up and its activity. The Academy would like to serve as a guide, based on its scientific rigour and knowledge, and to contribute with suitable solutions to today's problems.
Under the presidency of biologist Juan Ignacio Perez Iglesias and the honorary presidency of physicist Pedro Miguel Etxenike, Jakiunde brings together a group of people renowned for their work in various fields: pure and applied sciences, artistic creation, and critical thought. It is their aim to work together in order to offer to the society their perception of future challenges.
NanoGUNE's Director, José María Pitarke, is Professor of Condensed Matter Physics at the UPV/EHU and president of Elhuyar. He has been chosen to become full member of Jakiunde along with other three new members: Juan Jose Alvarez, Professor of International Private Law at the UPV/EHU, Nekane Balluerka, Professor of the Department of Clinical and Health Psychology and Research Methodology at the UPV/EHU, and the renowned composer Tomas Marco.