Nanooptics article winner in the CeNS Publication Award 2011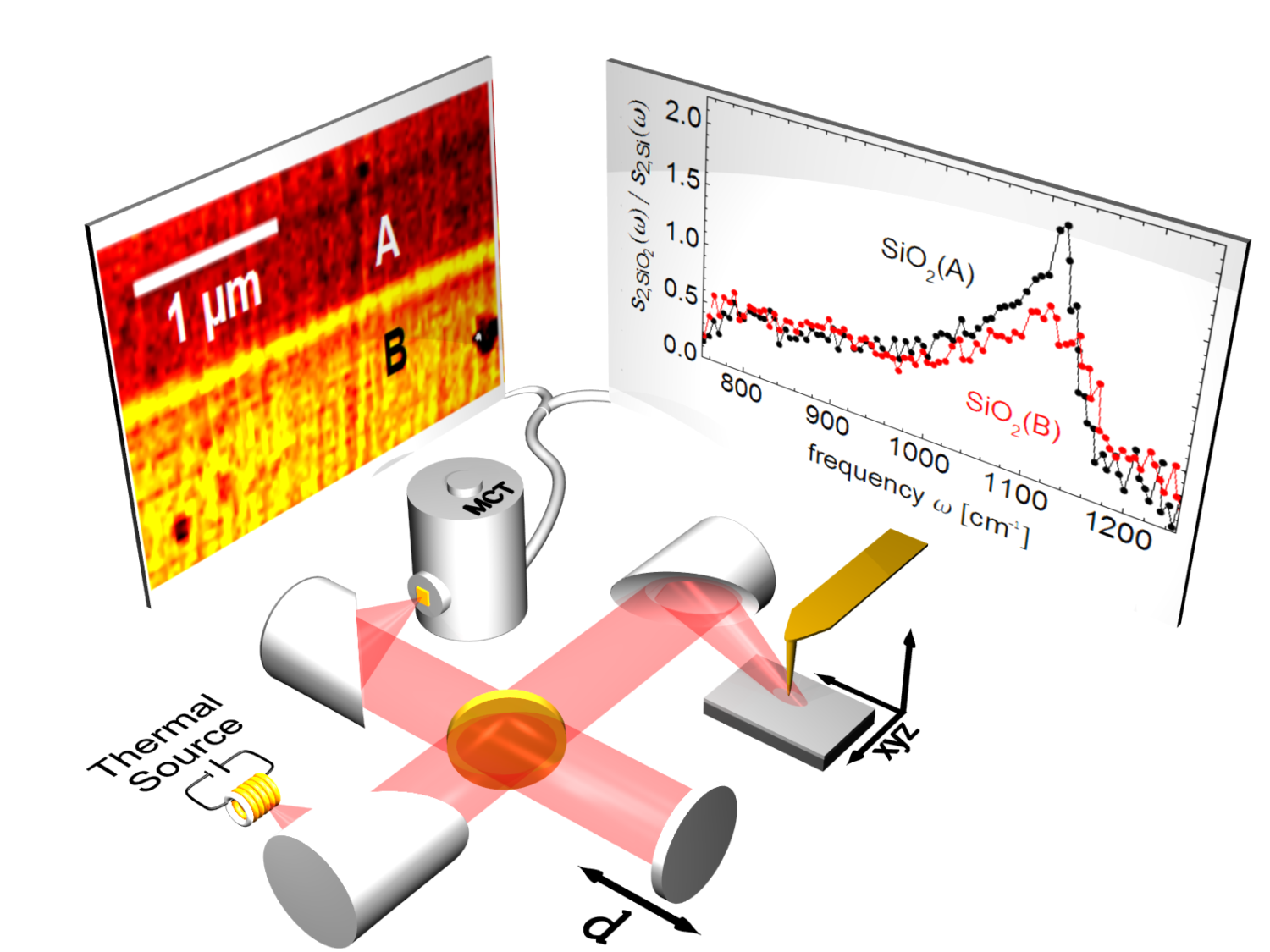 The article reports the development of an instrument that allows for recording infrared spectra with a thermal source at a resolution that is 100 times better than in conventional infrared spectroscopy. In future, the technique could be applied for analyzing the local chemical composition and structure of nanoscale materials in polymer composites, semiconductor devices, minerals or biological tissue (F. Huth et al., Nature Materials 10, 352). Read a previous highlight on this article .
The CeNS
The Center for NanoScience was founded in 1998 at the Ludwig-Maximilians-Universität (LMU) in Munich as one of the first nanoscience networks worldwide. Today, CeNS crosslinks the work of more than 100 senior and junior scientists and 200 PhD and Diploma students. The CeNS members share their extended interdisciplinary knowledge of physics, chemistry, biology, medicine and pharmacy to promote progress in nanosciences and nano-bio-sciences.
The Awards
Each year, CeNS awards prizes for excellent publications of CeNS members which have been published during the past 12 months. This year, the candidates submitted numerous articles which appeared in high-impact journals between October 2010 and October 2011. With this award, remarkably successful cooperation projects within CeNS as well as outstanding research of an individual research group of CeNS are distinguished.