Related news by tag Electron microscopy laboratory
Specifically, the following state-of-the-art tools will be delivered to nanoGUNE during 2010: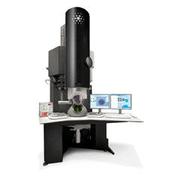 The (Scanning) Transmission Electron Microscope (TEM/STEM) TitanTM G2 60-300 with imaging Cs-corrector is an advanced tool for structural characterization of materials at deep sub-Angstrom resolution. Possessing a broad variety of complementary features, including X-FEG, monochromator, high-resolution Quantum GIF, EDX detector, electron bi-prism and Lorenz lens, this unique instrument will also allow access to electronic and magnetic properties, as well as chemical compositions of nano-materials and nano-devices.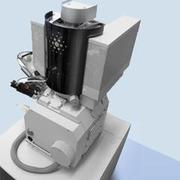 The Helios NanoLabTM DualBeamTM combines high resolution imaging capabilities of an advanced SEM with the full set of tools for nano-structuring and nano-manipulation. A high resolution Focused Ion Beam (FIB) column, advanced gas chemistry, and the sub-nanometer precision mechanics of the instrument will facilitate a new level in nano-device fabrication and characterization.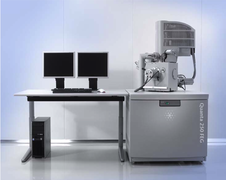 The Environmental Scanning Electron Microscope (ESEM) QuantaTM 250 FEG will provide access to studies of wet biological samples, nano-bio composites and nano-fluidic phenomena.
(Images are reproduced from www.fei.com with kind permission of FEI Company)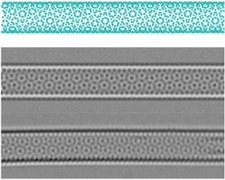 The new department will be one of the mechanisms by which technology transfer will be implemented. The aim is to reinforce connections and fill the gap between research and industry in the Basque Country; however, it is also a tool that will be used as a bridge between industry and national and international R&D&i.
Through this service, nanoGUNE offers an advanced microscopy lab, its clean room, and various labs with nanomanufacturing and characterization equipment that guarantee optimum environmental conditions for developing nanotechnology to companies and research groups. It will be possible to contract these services under a self-service mode or with the assistance of nanoGUNE specialists.
The External Services department has been set up as an open center at the disposal of all kinds of companies (SMEs, large companies, etc.) and research groups in different academic fields and industrial sectors. "We develop and optimize nanomanufacturing and characterization processes and we are keen to work with end users to improve techniques and equipment," pointed out Gorka Pazos, head of nanoGUNE's External Services department.
For further information, please visit this link.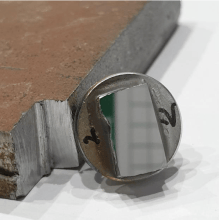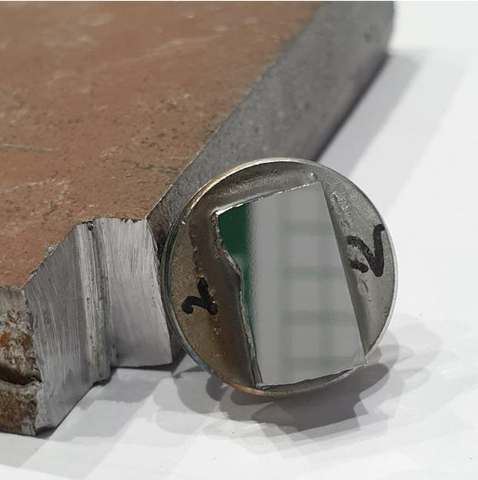 To form steel sheet, the heat-based forming technique can be used; a heat source is applied followed by a cooling source in a specific way in order to produce a series of dilatations and contractions in the component whereby the sheet is gradually shaped. This process is carried out manually by applying the heat with a blowtorch and then applying cold water for cooling down purposes. Correctly applying the heat and cooling medium is decisive to ensure that the process takes place correctly and the desired shapes are obtained, while preventing the deterioration of the mechanical characteristics of the material used. Today, there is no data available confirming that this process, applied at all shipyards across the world, leads to a deterioration in the mechanical properties of the material.
That is why nanoGUNE's Electron Microscopy group has analyzed steel samples provided by the R&D department of Astilleros Balenciaga. The study established that the heating process they apply to their metal sheet so that it can be molded does not lead to any detrimental change in the microstructure of the steel, which would result in a loss of mechanical properties of the component. By contrast, the results of the analysis show that some of the properties of the steel (yield strength directionality, ductility and resistance) improve as a result of heat treatment while defects and internal stress of the sheets are reduced, which leads to greater corrosion resistance.
These early results are opening up a very promising field in the analysis of heat formed components which both companies hope will lead to collaboration going forward to improve manufacturing processes in the metal industry.
Subscribe to