Andoni Rodriguez-Abetxuko, best PhD talk at NG Biocatalysis Symposium
Andoni Rodriguez-Abetxuko got the best PhD talk award in the Next Generation of Biocatalysis Symposium that took place in Bern & virtually on 27-28 May 2021. 
Half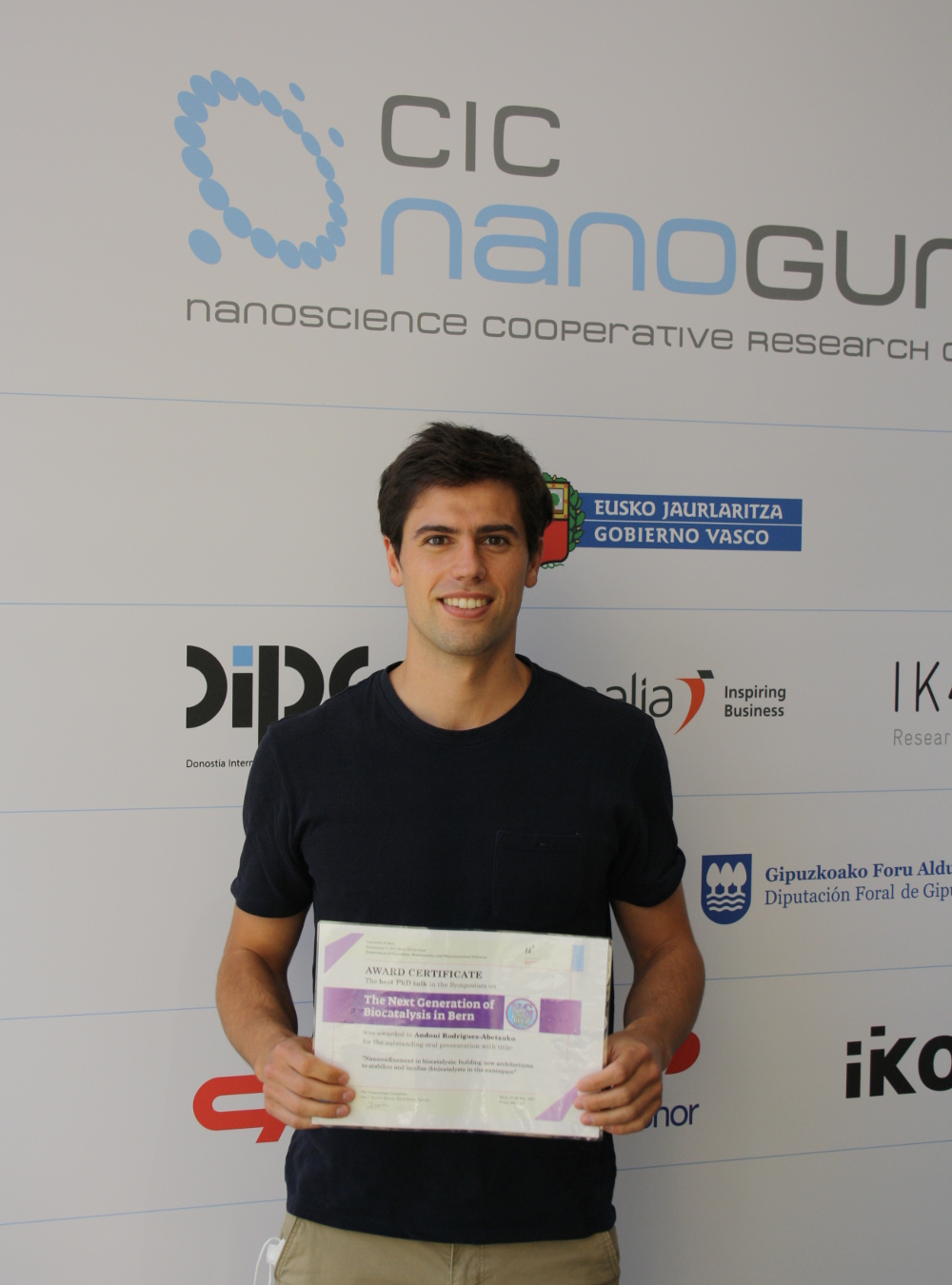 The best PhD talk was awarded to Andoni Rodriguez-Abetxuko for the ourtstanding oral presentation with title "Nanoconfinement in biocatalysis: building new architectures to stabilize and localize (bio)catalysts in the nanospace". 
Andoni Rodriguez-Abetxuko is a predoctoral researcher at the Nanomaterials Group of CIC nanoGUNE, supervised by Dr. Ana Beloqui (Ikerbasque Research Fellow and Ramon y Cajal Fellow at Polymat and UPV/EHU) and Dr. Mato Knez (Ikerbasque Research Professor and Group Leader at nanoGUNE). 
The Next Generation of Biocatalysis in Bern is a workshop focused on stimulating the networking among young researchers and promoting the scientific career at junior stages. It will give the opportunity to PhD students to present their work as oral presentations in an international environment. The innovative format allowed the attendees to actively discuss about present and future of Biocatalysis. ​
Due to the COVID-19 situation, the workshop was a hybrid event (on-line and in person participation) to ensure everyone could participate regardless of the goverment regulations.