Winter School, getting to know and experiencing everyday life at CIC nanoGUNE
The fourth edition of the CIC nanoGUNE Winter School is inviting 25 students from various disciplines to get a closer look at research life. For three days, from Wednesday 8 to Friday 10 February 2023, the group of students will have the chance to immerse themselves in the daily life of the nanoGUNE research center of excellence, recognized by the National Research Council as a María de Maeztu Unit of Excellence.
default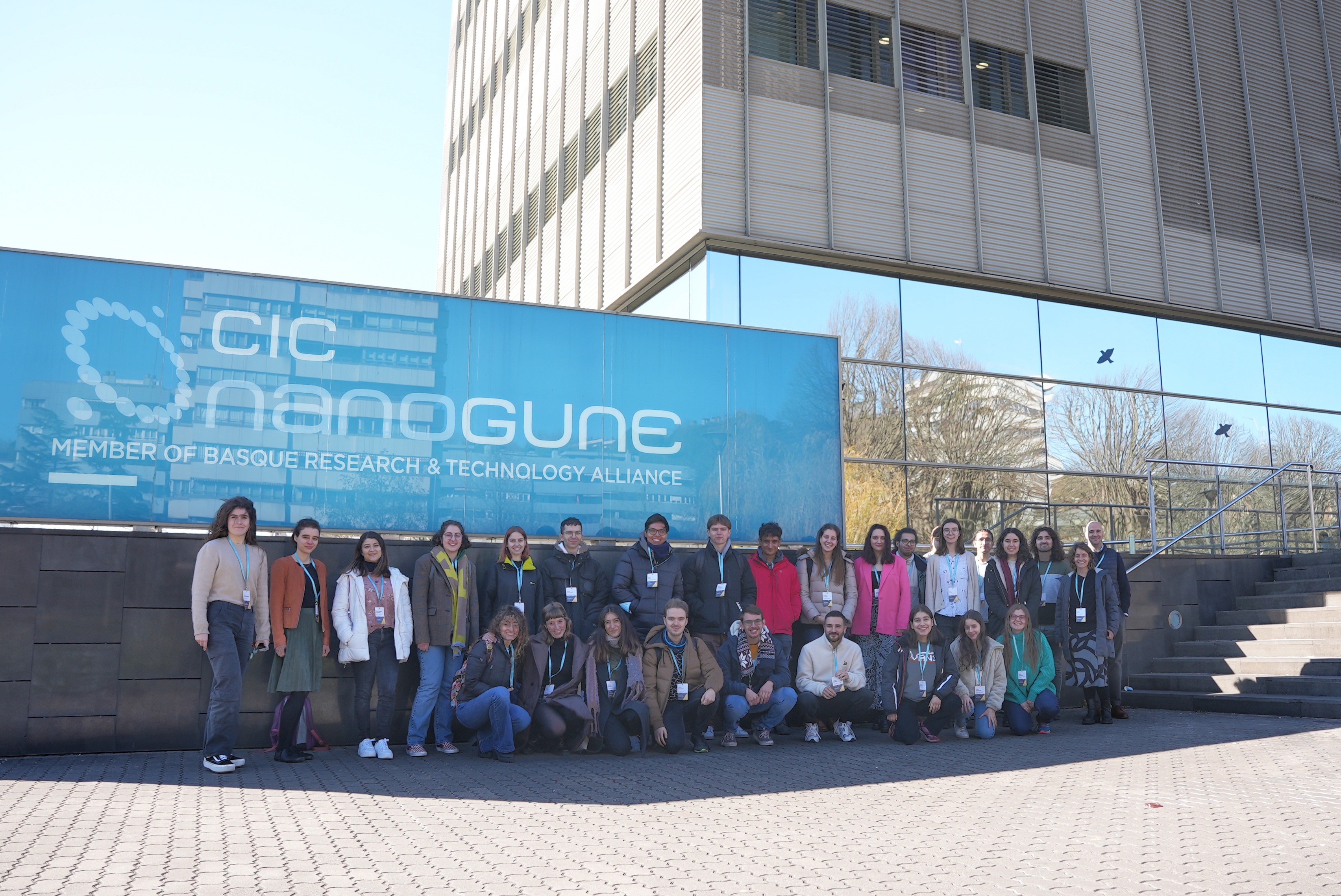 The Winter School 2023 is geared primarily towards undergraduate students of physics, chemistry, biology and engineering who are considering the possibility of continuing their education by doing a PhD thesis. The winter school comprises a combination of academic lectures, cross-skills training sessions and laboratory practice in the center's various laboratories.
NanoGUNE has selected the group of participants from approximately 200 applications. The group, which comes mostly from Spanish universities, will be trained in the most innovative aspects of nanoscience research, especially in the fields of nanoscale optics, nanobioengineering, nanomagnetism and nanoelectronics, nanomaterials, and quantum technologies.
This experience seeks to introduce the students to life in a real research laboratory, which will help them make a decision about their future careers. They appreciate the chance to go through this type of experience and see firsthand the kind of work that people with qualifications similar to their own are involved in. They also agree that "the opportunity provided by nanoGUNE allows them to see and better understand the purpose of much of the knowledge they are taught in the classroom in a more theoretical way".