Noticias
With respect to all the marine debris present in our oceans, that corresponding to plastics is growing and is having consequences for marine ecosystems and ourselves; these consequences deserve to be understood, prevented and, as far as is possible, neutralised. So on 1st and 2nd October the Basque nanoscience research centre CIC nanoGUNE hosted the event Plastics in our ocean. A micro or macro challenge?, which was co-funded by the European Commission through the European project EKLIPSE, Knowledge & Learning Mechanism on Biodiversity and Ecosystem Services, and had the collaboration of Zubigune.

Charconnet won the award on the International Conference on Optical MEMS and Nanophotonics. Congratulations!

Recently took place a meeting between the Ministry of Science, Innovation and Universities, the Severo Ochoa and Maria de Maeztu centres and units of excellence and high-officials and counselors of 15 autonomous communities. The programme of excellence "Severo Ochoa - Maria de Maeztu" identifies and promotes the excellence in scientific research. Its objective is to give recognition to the research institutions at the forefront of their fields, and to boost their impact, international scientific leadership and competitivity.

The researcher Marco Gobbi has been awarded one of the 33 "la Caixa" Junior Leader post-doctoral grants and will be joining nanoGUNE on 30 September.

A great opportunity for your company to get technical advice to improve your products and processes. From 4 to 6 June, nanoGUNE's specialists will be at the International Fair of Processes and Equipment for Advanced Fabrication in BEC Bilbao. 

In a recent article published in Nanoscale, researchers from the Nanomagnetism group at nanoGUNE demonstrate the use of hybrid magnetic-plasmonic elements to facilitate contactless and selective temperature control in magnetic functional metamaterials. Compared to so-far used global heating schemes, which are slow and energy-costly, light-controlled heating, using optical degrees of freedom such as light wavelength, polarisation, and power, allows to implement local, efficient, and fast heating schemes for the use in nanomagnetic computation or to quantify collective emergent phenomena in artificial spin systems.

As CIC nanoGUNE becomes involved in social awareness about finding alternatives to plastic, it has internally committed itself towards a technology that could offer fully biodegradable packaging. One strategic step in this direction is nanoGUNE's recent membership of the Packaging Cluster.

Researchers in the Nanobiomechanics group at CIC nanoGUNE and engineers at SEAS Fabrikker, leader in the premium-range audio loudspeaker sector, have conducted joint research in which they have succeeded in improving the loudspeaker cones, thanks to graphene. These premium-range loudspeakers with graphene-based technology resulting from this collaboration have recently been launched onto the market by the Norwegian company.
Agenda
| Mon | Tue | Wed | Thu | Fri | Sat | Sun |
| --- | --- | --- | --- | --- | --- | --- |
| | | | | | | |
| | | | | | | |
| | | | | | | |
| | | | | | | |
| | | | | | | |
| | | | | | | |
| | | | | | | |
| | | | | | | |
| | | | | | | |
| | | | | | | |
Find events' photos, experimental images, videos, audios, and nanoGUNE's corporate images.
Contacto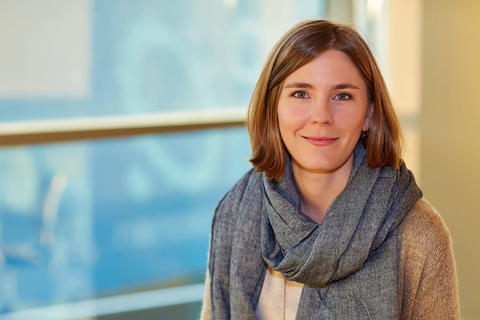 Itziar Otegui
Outreach Manager
+34 943574024
i.otegui@nanogune.eu
Press Office: