CIC nanoGUNE expands its patent portfolio
The granting of three patents plus an additional three new patent applications considerably enrich CIC nanoGUNE's industrial property portfolio. The center currently has 25 patent applications in the fields of health, optics, materials science and electronics, all at the nanoscale, of course. In addition, 17 patents have been licensed to companies for commercial exploitation purposes.
default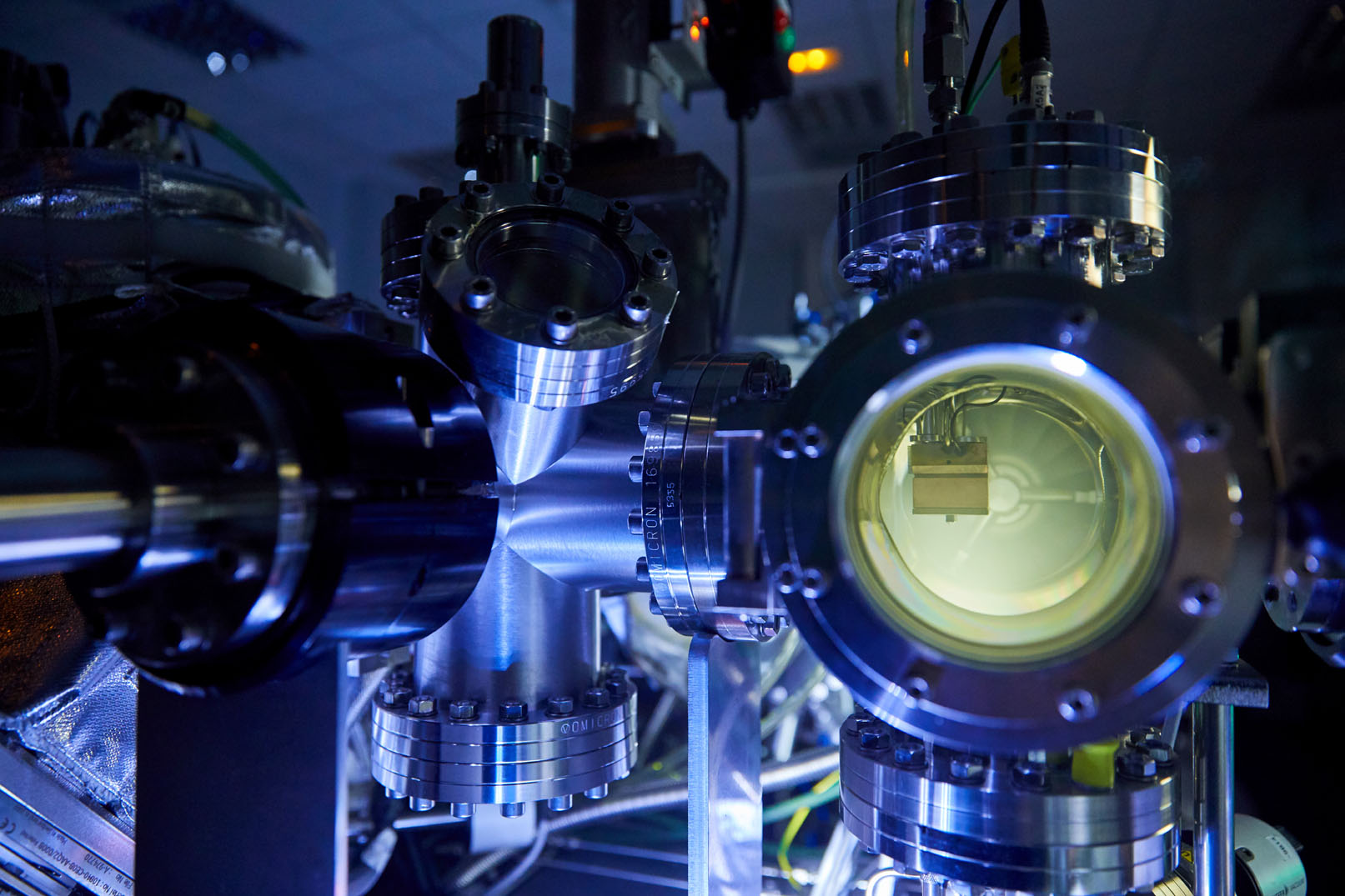 The diversity of application fields demonstrates the great versatility of nanoscience research, and the increase in licensed methods and technologies demonstrates its ability to improve and add value to industrial processes and products. "Our goal is to continue doing research of excellence and transferring those specific developments with the potential to improve the competitiveness of companies to the economic sector," explained Ainara Garcia-Gallastegui, head of Technology Transfer at nanoGUNE.
One of the new patents granted has to do with the T-MOKE method, a co-authored development between nanoGUNE and the CEIT technology center. MOKE (Magneto-optical Kerr Effect) is a very versatile method generally used to measure magnetic properties, and in particular the magnetic response of a sample or device to a magnetic field that has been applied. The great advantage of MOKE measurements in general is that they are non-contact and therefore non-destructive, and function with respect to any shape of sample. "Our new method (T-MOKE) uses the same optical principle (involving measuring changes in reflected light as the magnetic response of a sample changes) but in a much more accurate way as it allows highly compact configurations related to the physical separation of optical and magnetic components. The main innovation is the specification of an accurate measurement protocol and the complete mathematical analysis of all recorded data," pointed out Andreas Berger, leader of the Nanomagnetism group at nanoGUNE and one of the authors of the new method. "Our method may be interesting for tools used in fundamental studies of materials, but also for quality control systems, as it is much more accurate than other conventional techniques," Berger added.
Two new patents have been granted in the field of biotechnology, one of them in co-ownership between nanoGUNE and the University of the Basque Country (UPV/EHU). Cellulase enzymes, alone or in combination, can be used in biofuel production, pulp and paper manufacturing, textiles, detergents, the food and animal feed industry, brewing, agriculture, and healthcare. There is a huge potential for their use in industry. However, the efficiency of current cellulases is limited under extreme conditions, such as those present in industrial processes. So, "these patents focus on the development of an enzyme cocktail that improves the efficiency of cellulase activity under harsh industrial conditions, such as high temperature and extreme pH," explained Rául Pérez-Jimenez, Ikerbasque researcher and leader of nanoGUNE's Nanobiotechnology group. To do this, "we used a technique for reconstructing ancestral cellulase enzymes that date back more than 3 billion years and which existed on Earth in conditions that resemble those of industrial processes. One of the main objectives is to construct an enzyme cocktail based on ancestral enzymes for use in the bioethanol industry", added Perez-Jimenez.
New developments
The Nanobiotechnology group has developed conductive inks based on graphene oxide and nanochitin. "The graphene oxide gives the developed product conductivity and the nanochitin is obtained from enzymatic processes. The result is a conductive, thermostable, tough material that can be used to manufacture printable bioinks," explained Rául Pérez-Jiménez.
In the field of advanced materials, self-repairing materials are ones that can repair the damage they may sustain without any need for sophisticated external activators, and offer huge potential in that they can be applied in screens, personal medical devices or smart textiles. Materials of this type automatically restore some of their functionality after sustaining external damage. "This self-repair capability prolongs the useful service life of the materials and therefore constitutes an important contribution towards the environment and sustainable technologies. Our development applies vapor phase infiltration (VPI) to a series of polymeric substrates, thus enabling the self-repair of functional inorganic coatings on these polymers after they sustain damage and subsequent loss of functionality," explained Mato Knez, Ikerbasque researcher and leader of nanoGUNE's Nanomaterials group.
Javier Latasa, Self-Assembly specialist at nanoGUNE, has developed a new device for 3D printers used in additive manufacturing. "This is a new product consisting of a head for manufacturing composite materials using ultrafine fibers. This novel device greatly improves the additive manufacturing process, which would otherwise require changing heads every time a change of material is needed." "The integration of various manufacturing techniques into a single head allows hybrid structures combining multiple materials with different morphologies to be created. This is especially advantageous in fields such as tissue engineering for the fabrication of nanocomposites used as scaffolds," added Javier Latasa.