Related news by tag Electron Microscopy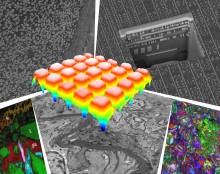 One of nanoGUNE's objectives in acquiring this equipment is to promote its widespread and large-scale use by the scientific community. Ikerbasque Professor Andrey Chuvilin, leader of nanoGUNE's Electron Microscopy Laboratory, explains that "the success of the proposal is the result of a joint activity and accounts for the interests of diverse research centers: CIC bioGUNE, CIC energiGUNE, CIC nanoGUNE, and others".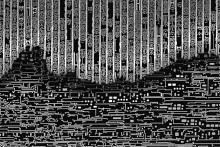 Evgenii Modin is a doctor in Physics currently working as Electron Microscopy specialist at CIC nanoGUNE. With the objective of giving as much visibility as possible to the science and the research capabilities of the Electron Microscopy Laboratory at nanoGUNE, Modin frequently publishes images related to his work through social networks, especially through the account @electronmicrolab on Instragram. 
Subscribe to