Visit of Gipuzkoa Council representatives
Jabier Larrañaga, Deputy for Economic Promotion, Tourism and the Rural Environment, and Jon Gurrutxaga, Director of Innovation and Internationalization of the Gipuzkoa Council, have been invited Today to learn about the high-level research and development that we carry out at nanoGUNE.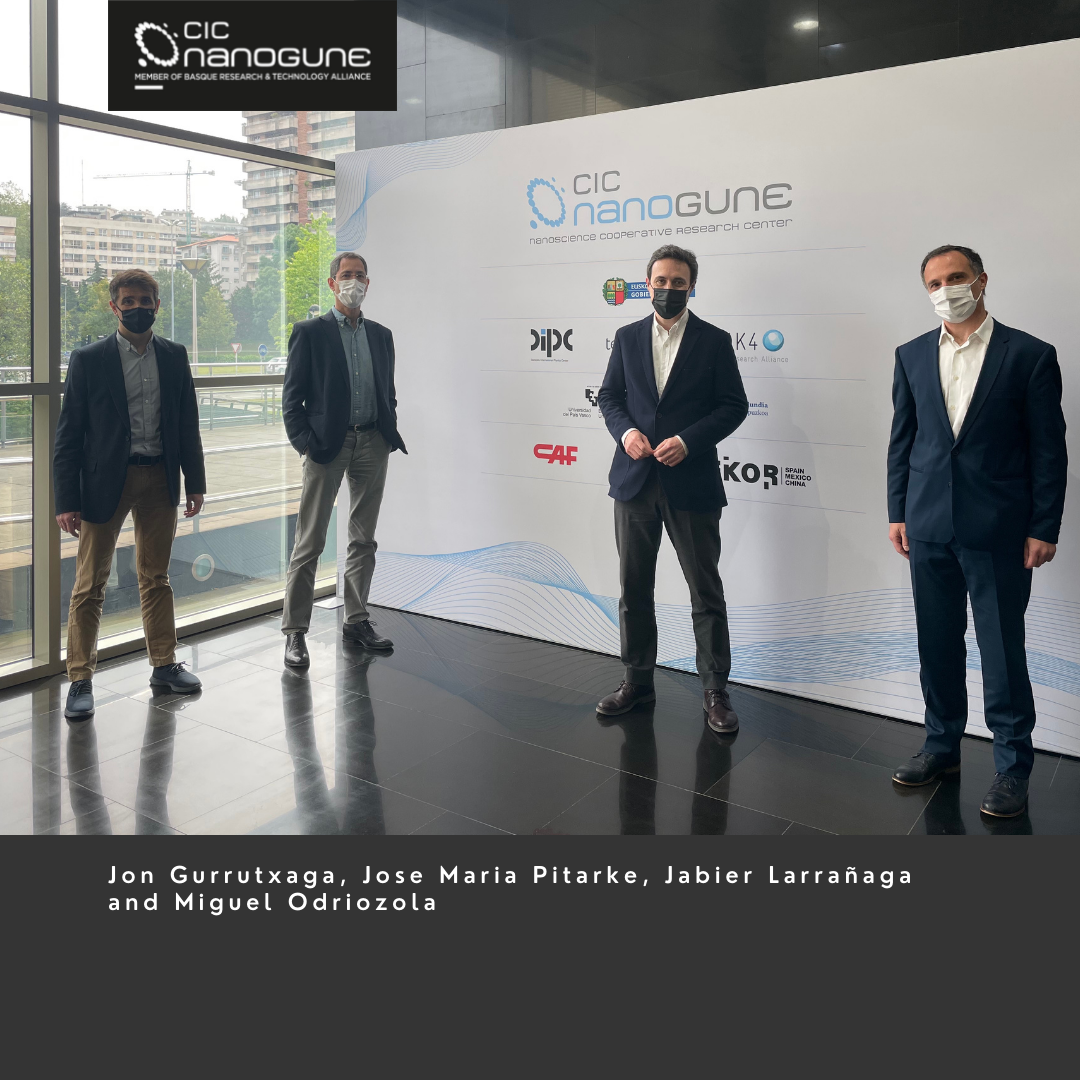 Representatives of the Gipuzkoa Council have been joined by the Director General of nanoGUNE, Jose Maria Pitarke, and the Finance Director Miguel Odriozola. During this visit, we could speak about the high level research carried out at nanoGUNE and about our contribution to innovation in the industrial sectors of the region.