Projects at a Glance
El proyecto tiene como finalidad la compra de un evaporador de alto vacío provisto de dos tipos diversos de evaporación de materiales y un equipo de ataque físico por iones. Las características de este equipo nos permitirán ampliar los materiales disponibles en nuestra sala blanca, así como acometer procesos de fabricación con condiciones ideales en cuanto a limpieza de intercapas y con un nivel ideal de rotación de usuarios.

Waste heat—the rejected by-product of all energy conversion processes—remains a huge and unexplored reservoir of green energy. It is estimated that two-thirds of the 160 TWh required for global power consumption is lost to the environment each year. Converting even a fraction of this wasted energy into electricity at the cost of 10 cents per kWh would generate a new EUR 1.0 trillion industry—creating jobs, boosting the economy, and increasing energy efficiency.

The R&I PEERS project will be based on the concept of gender equality, that can be expressed as "women and men enjoy the same status and have equal opportunity to realize their full human rights and potential to contribute to national, political, economic, social and cultural development, and to benefit from the results".

Thin films of hybrid materials engineered at the molecular scale can enable breakthroughs in several economically and socially relevant technological application areas including packaging & encapsulation, electronics, batteries and biomedical applications. With self-limiting binary reactions, Molecular Layer Deposition (MLD) is the ideal deposition technique for growing ultra-thin, uniform, conformal hybrid films with precise and flexible control over the film thickness and molecular-scale chemical composition. The key objective of HYCOAT is to create a group of exceptionally well-trained young researchers who have a deep understanding of all aspects of MLD technology, as well as broad vision on the application potential of hybrid coatings.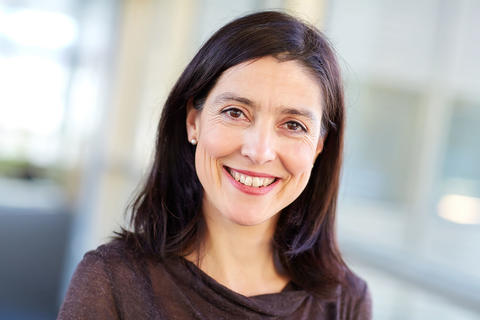 Yurdana Castelruiz
Projects Manager
+ 34 943574022
y.castelruiz[at]nanogune.eu