Projects at a Glance
Graphene plasmons (GPs), is enable the transport and control of light on an extreme subwavelength scale as well as the dynamic tunability via electric-gate voltage, which can be exploited for numerous applications such as for strong light-matter interactions, tunable infrared biosensing and absorption spectroscopy, subwavelength optical imaging, as well as for the development of tunable transformation optics devices, metamaterials and metasurfaces.

Advanced Microscopy are widely recognized as one of the pillars onto which the research and manufacture of Nanotechnology based products is sustained. At present, the greatest challenge faced by these techniques is the realization of fast and non-destructive tomographic images with chemical composition sensitivity and with sub-10 nm spatial resolution, in both organic and inorganic materials, and in all environmental conditions.

The objective of the MARINA project is to accomplish the resolution of marine related issues and problems following the responsible research and innovation principle, creating an all-inclusive Knowledge Sharing Platform, together with federating activities such as Mobilisation and Mutual Lerning workshops and exhibitions. The expected outcome of the Work Programme is a clear improvement of the integration of society in science and innovation.

We will use bioinformatics and high-throughout screening techniques to identify molecules that alter the nanomecanichs of anchoring proteins and that can potentially be used to prevent infections.

E-CAM will create, develop and sustain a European infrastructure for computational science applied to simulation and modelling of materials and of biological processes of industrial and societal importance. Building on the already significant network of 15 CECAM centres across Europe and the PRACE initiative, it will create a distributed, sustainable centre for simulation and modelling at and across the atomic, molecular and continuum scales.

The ANTOMIC project (Quantum nanoantennas for atomic-scale optical spectroscopy) studies the quantum limits of light emission and scattering by metallic and molecular nanowires of nanometer sizes. We will identify their plasmon resonances and correlate them with their quantized electronic structure.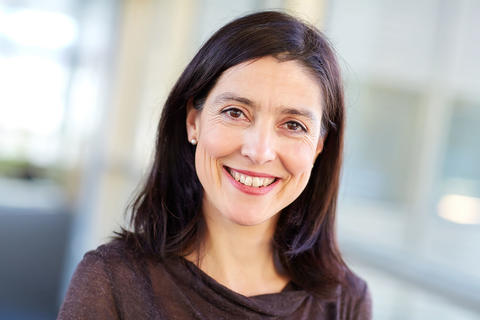 Yurdana Castelruiz
Projects Manager
+ 34 943574022
y.castelruiz[at]nanogune.eu