Welcome plan & Outplacement service
Welcome plan
The aim of this plan is to provide a soft landing to the newcomers, help them with all the required paperwork, and provide them with as much information as necessary.
The secretary, Uxue Agirrezabala, assumes the role of welcome coordinator and she will take care of the most of the tasks included in this Welcome plan.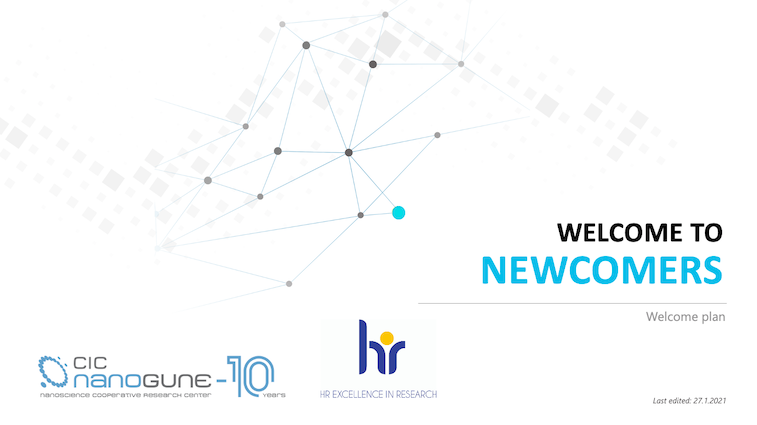 Outplacement service
NanoGUNE gives the possibility to participate in an outplacement service to those whose contract is reaching to an end.
The outplacement service is envisaged to researchers that are willing to pursue their career towards industry, and in particular, to companies in the Basque Country. The service can help you to identify companies that match your expertise and if those companies are looking for candidates, an interview can be also planned for you.
It is structured as a series of interviews with IeTeam, the consultancy working with us on this project.
You can sign up to the program anytime of the year by emailing the TechTransfer Manager, Ainara García Gallastegui.