Use of the terrace
Rules for the use
Rules valid during the covid-19 emergency situation and until further notice:
For security reasons, the green terrace will be accessible (through the automatic door only) during labor days from 8:00 to 16:45.
For the moment, a total of 7 tables and 7 chairs will be available. Each table, with a single chair assigned, cannot be occupied by more than one person. All tables/chairs should be located in the yellow spots, as shown in the picture, thus keeping a security distance among them.
The cleaners will not be responsible to clean and collect the furniture. Tables are foldable and chairs stackable. After use, please clean the table and pick up the table/chair to one corner, as shown in the picture. A basic cleaning kit, including soap and drying paper, will be available at the kitchen.
Smoking is not allowed.
These rules aim at promoting a responsible use of the terrace, based on the respect to the users and their right to find an agreeable, clean, and tidy common space.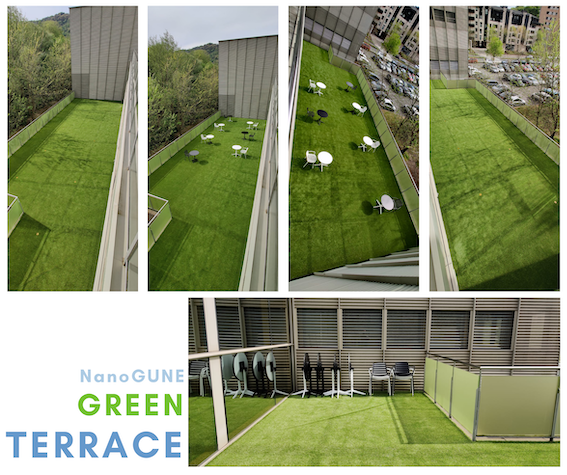 Related info