Retirement
The evolution of the public pension systems of the EU member countries makes it difficult to make long-term forecasts on the situation and future amounts of retirement pensions.
Currently, the granting of retirement pensions for people who have worked in two or more States of the European Union is determined by the content of Community Regulations (EEC) 1408/71, (EC) No 987/2009, and (EC) No 883/2004 on the coordination of social security systems.
These Community Regulations are applied for the coordination of the Social Security systems of the Member States of the European Union and with the States that are part of the European Economic Area. The free movement of workers in the European Union guarantees that social security contributions made in member countries are not lost.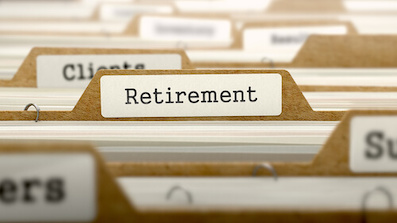 How the pension is currently calculated
The Member State where the pensioner resides at the time of requesting the pension must send to each of the remaining Member States where the worker has contributed, some link documents that will allow each country to proceed to calculate the possible pension rights. Each State will have to perform two different calculations to determine the worker's pension rights according to the following method:
A) by national legislation:
Each country calculates its pension based solely on the contributions made in that country and exclusively applying national legislation on Social Security.
B) by totalization and pro-rata:

 
Each country calculates the pension taking as years of contributions the total number of years contributed by the worker in all the countries of the European Union and determines the pension that would correspond to the worker if all these years had been contributed in the country that makes the calculation. Of this amount, the country pays the proportional part of the years actually contributed by the worker in this country.
Once the two systems have been applied (by internal legislation and by totalization-pro rata), each Member State must pay the higher pension of the two.
More information at http://ec.europa.eu/social/main.jsp?catId=857&langId=es&intPageId=975